General European News; »
Thu, 26 Nov 2015 09:38:00 GMT BC-EU--Europe-Migrants-The Latest, EU - ABC News



BC-EU--Europe-Migrants-The Latest, EUABC News

A Dutch advisory court says that the government can demand of migrants who have had their asylum applications rejected that they cooperate with efforts to repatriate them in return for basic accommodation in the Netherlands. The Council of State said

...and more »
Thu, 26 Nov 2015 10:57:25 GMT BC-EU–Europe Coverage,ADVISORY,1st Ld-Writethru, EU - New Europe



BC-EU–Europe Coverage,ADVISORY,1st Ld-Writethru, EUNew Europe

Here's a look at stories The Associated Press plans to cover in

Europe

on Thursday, Nov. 26. Questions about coverage plans can be directed to the

Europe

Desk at eurdesk@ap.org. (Resent to remove Tunisia story) RUSSIA-FRANCE — French President ...
Mon, 23 Nov 2015 19:26:31 GMT EU, Turkey to Discuss Ways of Slowing Migrant Flow to Europe - Wall Street Journal
Thu, 26 Nov 2015 13:13:51 GMT Annual Growth Survey 2016: Strengthening the recovery and fostering convergence - EU News
Thu, 26 Nov 2015 10:12:31 GMT Turkey expects new talks on its EU bid next month - BBC News
Wed, 25 Nov 2015 19:09:11 GMT Migrant crisis: France Valls warns on refugee numbers - BBC News
Wed, 25 Nov 2015 16:20:48 GMT EU Considers 'Europe-Wide CIA' After Paris Attacks - Mintpress News (blog)
Wed, 18 Nov 2015 23:06:46 GMT Considering a Northern European Alliance - STRATFOR
Tue, 24 Nov 2015 18:55:56 GMT Bad loans at Europe banks double that of the US - Financial Times
Fri, 20 Nov 2015 07:55:53 GMT Paris attacks: EU ministers to discuss tightening borders - BBC News
powered by zFeeder
EU Institutions and Agencies News; »
Wed, 25 Nov 2015 12:00:00 CET EU wants a fair, ambitious and legally binding global climate deal in Paris
Just days before the major UN climate conference in Paris, the Commission reaffirmed the EU's position to work for a fair, ambitious and legally binding global climate deal. This is a historic opportunity to avoid dangerous climate change.
Tue, 24 Nov 2015 12:00:00 CET Reinforced protection for depositors in Europe and support for refugees in Turkey
The Commission proposes a European Deposit Insurance Scheme to reinforce protection for European depositors and complete Banking Union. It also sets up a €3 billion Refugee Facility for Turkey.
Wed, 18 Nov 2015 12:00:00 CET Control of Firearms, Energy Union and Neighbourhood Policy Review
Today the European Commission proposed measures on the control of firearms, presented its first State of the Energy Union Report and its review of the European Neighbourhood Policy.
Wed, 18 Nov 2015 12:00:00 CET Listening to you – President Juncker held Citizens' Dialogue in Brussels
European Commission President Jean-Claude Juncker took part in the Citizens' Dialogue, within the framework of "Les Journées de Bruxelles". For over an hour, the President listened to citizens, answered their questions and had a direct exchange on issues of great concern for most Europeans.
Tue, 17 Nov 2015 12:00:00 CET Commission adopts opinions on the 2016 Draft Budgetary Plans of euro area
The European Commission has completed its assessment of the Draft Budgetary Plans (DBPs) for 2016 that euro area Member States submitted by 15 October.
Mon, 16 Nov 2015 12:00:00 CET Paris attacks: the European Union stands united
A minute of silence was observed at midday in honour of the victims of the attacks in Paris and to signal the solidarity of the whole of the EU with the people of France.
Mon, 16 Nov 2015 12:00:00 CET G2O summit concludes in Antalya, Turkey
The world's leading economies have concluded the G20 summit in Antalya Turkey affirming their resolve to fight terrorism in the wake of the Paris attacks on 13 November.
Thu, 12 Nov 2015 12:00:00 CET Valletta Summit: Launch of the EU Trust Fund for Africa
President Juncker launches the EU Emergency Trust Fund (€1.8 billion) to tackle the root causes of irregular migration in Africa. Yesterday, a Common Agenda for Mobility and Migration (CAMM) with Ethiopia was signed.
Thu, 12 Nov 2015 12:00:00 CET EU finalises proposal for investment protection
The EU has formally presented to the US its proposal for a reformed approach on investment protection and a new and more transparent system for resolving disputes between investors and states: the Investment Court System.
Thu, 12 Nov 2015 12:00:00 CET European leaders discuss state of play on refugee crisis
Following the Valletta Summit, the Informal meeting of EU Heads of State and Government is an important moment for leaders to discuss the current migratory challenges within the EU and in the neighbouring regions, including Turkey.
Wed, 11 Nov 2015 12:00:00 CET Completing Banking Union: debate on a European Deposit Insurance Scheme
A European Deposit Insurance Scheme was at the heart of the orientation debate at the weekly Commission meeting, building on the Five Presidents' Report.
Tue, 10 Nov 2015 12:00:00 CET European Court of Auditors signs off the EU accounts for 8th year in a row
The European Court of Auditors has today given the EU accounts a clean bill of health for the 8th year in a row. Both the revenue side and administrative expenditure are free from significant errors.
Tue, 10 Nov 2015 12:00:00 CET The European Commission adopts the 2015 Enlargement Package
In a set of annual reports adopted today for the countries of the Western Balkans and Turkey the European Commission underlines that the enlargement process is key to strengthened economic and political stability in the region.
Fri, 06 Nov 2015 12:00:00 CET Commission issues guidance on transatlantic data transfers
The Commission issues guidance on transatlantic data transfers and urges the swift establishment of a new framework after the European Court of Justice's ruling on the Schrems case.
Thu, 05 Nov 2015 12:00:00 CET €7.6 Billion of European Investment to Support Key Transport Projects
Launch of the second call for proposals of the Connecting Europe Facility (CEF) endowed with more than €7.6 billion to finance key transport projects to take further action to stimulate investment in Europe.
Thu, 05 Nov 2015 12:00:00 CET Autumn forecast points to moderate recovery
The European Union remains on course for recovery in the Commission's latest Autumn Economic Forecast.
Fri, 30 Oct 2015 12:00:00 CET The Juncker Commission: One year on
On Sunday 1 November 2015, the Juncker Commission marks one year in office.
Wed, 28 Oct 2015 12:00:00 CET Moving European industry into the digital age
President Juncker attended the Franco-German conference on the digital economy in Paris, pointing out that this is a new industrial revolution that should benefit a sector of 2 million businesses and 33 million jobs.
Tue, 27 Oct 2015 12:00:00 CET Juncker Commission adopts second annual Work Programme
The 2016 Work Programme will deliver 23 key initiatives across the 10 political priorities, 20 intended withdrawals or modifications of pending proposals and 40 REFIT actions to review the quality of existing EU legislation.
Mon, 23 Nov 2015 11:35:00 UT First announcement for the fourth CHEOPS Science Workshop
Mon, 23 Nov 2015 09:22:00 UT Call for Media: LISA Pathfinder launch
LISA Pathfinder, ESA's technology demonstrator for detecting gravitational-waves, is set for launch on 2 December at 04:15 GMT (05:15 CET) on a Vega rocket from Europe's Spaceport in Kourou, French Guiana. Media representatives can follow the launch online and attend the event in ESA's operations centre, ESOC, in Darmstadt, Germany.
Mon, 16 Nov 2015 18:16:00 UT Gaia data processing consortium meets ahead of first catalogue release next year
From 16 to 20 November 2015, about two hundred members of the Gaia Data Processing and Analysis Consortium (DPAC) are meeting in Leiden, The Netherlands, to review the current status of preparations for future catalogue releases from ESA's billion star surveyor mission.
Mon, 16 Nov 2015 15:52:00 UT Another Dimension: 3D visualisation redefines Milky Way's local architecture
Astronomers have used modern techniques to visualise data from ESA's Hipparcos space astrometry mission in three dimensions. The treatment of the data has offered insights into the distribution of nearby stars and uncovered new groupings of stars in the solar neighbourhood, shedding light on the origins of the stars in Orion and calling into question the existence of the Gould Belt – an iconic ring-shaped structure of stars in the Milky Way. The results show the potential of 3D visualisation of the solar neighbourhood, an approach which is of particular relevance to ESA's Gaia mission which will map the Milky Way and Local Group in 3D with unprecedented sensitivity and accuracy.
Thu, 26 Nov 2015 00:00:00 GMT Researchers identify protein as a possible cure for dwarfism
People born with dwarfism (achondroplasia) can also have problems with the spine, breathing and hearing. An EU-funded project developed a protein that can potentially restore growth in those affected by the genetic mutation that leads to dwarfism.
Thu, 26 Nov 2015 00:00:00 GMT Reducing wriggle room for parasitic flatworms
About 300 million people in 75 tropical and sub-tropical countries are infected with Schistosoma flatworms, which cause a debilitating disease. An EU-funded project looked into a new way of fighting the parasites: tackling specific enzymes in the worms to modify gene expression and stop their development in its tracks.
Wed, 25 Nov 2015 00:00:00 GMT Video games or exercise for stroke rehab?
Would you rather squeeze a ball to exercise your weaker hand or play video games? An EU-funded project tested the concept on a group of patients in Israel recovering after a stroke. The idea was unanimously popular and also saw patients working harder - without realising it - than during traditional rehabilitation exercises.
Wed, 25 Nov 2015 00:00:00 GMT Inflammation needs closure
Inflammation is not your enemy. It's a mechanism the body uses to keep us healthy, e.g. to fight invading pathogens. But sometimes, the immune system doesn't know when to stop, say EU-funded researchers. They are learning how to get the message across, in a bid to help tackle diseases caused when our tiny defenders go rogue.
News
last updated: Sat, 04 Oct 2014 19:14:27 GMT
Thu, 28 Jun 2012 14:30:00 +0200 Nitrogen oxide emissions still a major problem in Europe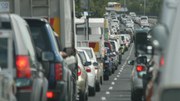 Air pollution emitted from sources such as traffic, industry and households is still above internationally agreed limits in many European countries, according to data published today. The accompanying report from the European Environment Agency (EEA) confirms an initial assessment published earlier this year, showing 12 EU Member States exceeded limits under the National Emissions Ceilings (NEC) Directive in 2010.
Wed, 27 Jun 2012 10:05:00 +0200 Rio+20 agreement - a modest step in the right direction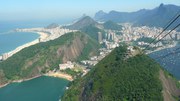 At last week's Earth Summit in Rio de Janeiro, delegates did not agree to any ambitious treaties or deadlines for dealing with pressing issues such as climate change, food and water scarcity. However, there were many positive signs for the future global environment.
Wed, 20 Jun 2012 11:45:00 +0200 New cars sold in 2011 were 3.3 % more fuel efficient than those sold in 2010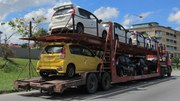 Europeans are buying cars that are more efficient. Average carbon dioxide emissions per kilometre continue to fall in Europe, according to preliminary figures released today. The 2011 data from the European Environment Agency (EEA) also show that car manufacturers are mostly on track to meeting European Union (EU) targets.
Mon, 18 Jun 2012 15:00:00 +0200 Rio+20 – time to rethink the way we use natural resources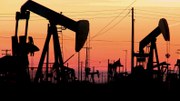 This week the Rio de Janeiro summit on sustainable development will open. Rio+20 is an opportunity to look back at changes in our environment since the first Earth Summit in 1992, and also a time to look to the future, re-evaluating the way our economies and our societies depend on the environment and natural resources.
powered by zFeeder