General European News; »
Sat, 23 May 2015 01:55:35 GMT Russia Casts a Shadow Over European Meeting - New York Times
Fri, 22 May 2015 13:58:12 GMT Cameron 'confident' of getting better deal for UK in Europe - BBC News
Fri, 22 May 2015 15:03:54 GMT TTIP controversy: EU drops pesticide laws because US says it should - The Independent
Wed, 20 May 2015 12:30:16 GMT David Cameron will hold EU referendum before 2017, Europe minister David ... - Telegraph.co.uk
Sat, 23 May 2015 03:06:59 GMT British-based banks planning for EU "no" stymied by lack of European office space - ET Realty
Thu, 21 May 2015 00:47:16 GMT EU's Migrant Plan Strikes Many as Another Barrier - New York Times
Wed, 20 May 2015 17:41:54 GMT Four things America can learn from Europe's trains - Politico
Fri, 22 May 2015 14:07:43 GMT Bloomberg: The Putin Channel - Kremlin TV beats EU to Europe's Russian ... - Ukraine Today
Mon, 18 May 2015 22:35:31 GMT EU Agrees to Naval Intervention on Migrant Smugglers - New York Times
Fri, 22 May 2015 15:02:22 GMT Jean-Claude Juncker invited to Chequers by Prime Minister: as it happened - Telegraph.co.uk
powered by zFeeder
EU Institutions and Agencies News; »
Fri, 22 May 2015 12:00:00 MEST EU leaders meet Eastern Partners
On 21-22 May, the Eastern Partnership Summit brought together the EU, Armenia, Azerbaijan, Belarus, Georgia, Moldova and Ukraine, as part of the EU's commitment to pursue stronger but differentiated relations with these countries. 
Tue, 19 May 2015 12:00:00 MEST Better Regulation Agenda: Enhancing transparency and scrutiny
The Commission adopts the Better Regulation Agenda and launches infringement case on the application of the German Minimum Wage law to the transport sector.
Mon, 18 May 2015 12:00:00 MEST Emissions trading: 2014 data shows emissions reduction
Emissions of greenhouse gases from installations participating in the EU Emissions Trading System (EU ETS) are estimated to have decreased by about 4.5% last year, according to the information recorded in the Union Registry.
Wed, 13 May 2015 12:00:00 MEST Commission heralds Migration Agenda and CSRs
The European Commission presented a European Agenda on Migration and adopted a set of country-specific economic policy recommendations.
Fri, 08 May 2015 12:00:00 MEST Europe Day: Celebrating 65 Years of Peaceful Cooperation
On the anniversary of 65 years of peaceful cooperation, President Juncker appeals to Commissioners and citizens to work for a Europe that is a role model to others.
Wed, 06 May 2015 12:00:00 MEST A Strategy for the Digital Single Market
The internet is changing our world: and a fully functional Digital Single Market could contribute €415 billion. The Commission's digital single market strategy includes 16 initiatives, from copyright to parcel delivery to digital skills.
Tue, 05 May 2015 12:00:00 MEST 2015 Spring Economic forecast: Tailwinds support the recovery
Economic tailwinds from low oil prices to steady global growth strengthen Europe's economic recovery according to the Spring Economic Forecast.
Tue, 28 Apr 2015 12:00:00 MEST New European Agenda on Security
The Commission adopts a new European Agenda on Security 2015-2020 to support better cooperation between Member States in the fight against terrorism, organised crime and cybercrime.
Mon, 27 Apr 2015 12:00:00 MEST EU and Ukraine leaders discuss reform and EU assistance
Presidents Juncker and Tusk are in Kyiv for the 17th EU-Ukraine Summit – the first under the Juncker Commission. They will discuss reform, the EU's assistance to Ukraine, the crisis in eastern Ukraine and more.
Fri, 24 Apr 2015 12:00:00 MEST EU leaders agree actions to tackle Mediterranean tragedy
EU leaders held a special meeting on the situation in the Mediterranean and committed to step up both resources and financing to stem the dramatic loss of life.
Wed, 22 Apr 2015 12:00:00 MEST Commission reviews GMOs, meets African Union, sends Statement of Objections to Gazprom
The Commission plans to give member states more freedom on GMOs. Separately the College also met with the African Union Commission and sent a Statement of Objections to Gazprom.
Wed, 15 Apr 2015 12:00:00 MEST Commission opens Google antitrust proceedings
The Commission has sent a Statement of Objections to Google on its comparison shopping service and has opened a separate formal investigation into Android. The College also welcomed His Majesty Felipe VI, King of Spain.
Tue, 31 Mar 2015 12:00:00 MEST EU continues its strong support for the victims of Syria's crisis
The EU significantly increased its funding in response to the Syria crisis at today's Third International Pledging Conference for Syria in Kuwait. Together, the European Commission and Member States pledged close to €1.1 billion.
Thu, 26 Mar 2015 12:00:00 MET End of dairy quotas: a challenge and opportunity for the EU
31 March 2015 marks the end of the EU's dairy quotas. In the context of a reformed Common Agriculture Policy this provides EU producers with more flexibility to respond to growing demand, especially on the world market and create more jobs.
Wed, 25 Mar 2015 12:00:00 MET Digital Single Market: Commission agrees areas for action
Digital technology is part of everyday life – yet many barriers remain to using it. Today the Commission discussed the Digital Single Market Strategy due for adoption in May and set out the main areas of its work.
Fri, 20 Mar 2015 12:00:00 MET EU and US Joint Statement on Public Services
Following a meeting today in Brussels, during which they took stock of the ongoing negotiations on a Transatlantic Trade and Investment Partnership (TTIP), EU Commissioner for Trade Cecilia Malmström and US Trade Representative Michael Froman issued a joint statement on public services in trade agreements.
Fri, 20 Mar 2015 12:00:00 MET Results of the European Council
EU leaders met in Brussels on 19 and 20 March. They focused on the major strategic challenges facing Europe: endorsing plans for an Energy Union, delivering growth and jobs, and dealing with instability on our borders.
Thu, 19 Mar 2015 12:00:00 MET New Joint Declaration between the EU and Greenland signed
A new Joint Declaration on the relationships between the EU and Greenland was signed by President Jean-Claude Juncker, Greenlandic Premier Kim Kielsen and Danish Prime Minister Helle Thorning-Schmidt and signals a new cycle in the relations.
Fri, 22 May 2015 07:37:00 GMT Article - Things we learnt in plenary: conflict minerals, migration, maternity leave
Plenary sessions : MEPs approved measures to prevent proceeds from conflict minerals being used to fund armed conflicts and called on governments to break the deadlock on plans to harmonise maternity leave across Europe. They also debated measures to tackle irregular migrants coming to the EU during the plenary in Strasbourg on 18-21 May as well as green-lit tougher rules to prevent money laundering. Read on for an overview of the plenary.

Source : © European Union, 2015 - EP
Thu, 21 May 2015 10:56:00 GMT Press release - Parliament urges EU member states to gear up for new security challenges now
Plenary sessions : Today's unprecedented level of instability at EU borders demands that the EU and its member states shoulder more responsibility for their security and defence now, say MEPs in a resolution voted on Thursday. They urge member states to use Common Security and Defence Policy tools more effectively, improve the fit between external and internal security measures, and pool and share resources, so as to counter terrorism, fight organised crime, strengthen cyber-defence and cope with migration.

Source : © European Union, 2015 - EP
Fri, 22 May 2015 11:00:00 +0200 EU28 current account surplus €15.1 bn
The EU28 seasonally adjusted external current account recorded a surplus of €15.1 billion in March 2015, compared with a surplus of €18.0 bn in February 2015 and a surplus of €7.6 bn in March 2014, according to estimates from Eurostat, the statistical office of the European Union.
Thu, 21 May 2015 11:00:00 +0200 GDP per capita in the EU in 2013: seven capital regions among the ten most prosperous
In 2013, regional GDP per capita, expressed in terms of purchasing power standards, ranged from 27% of the EU28 average in the French overseas department of Mayotte, to 325% of the average in Inner London in the United Kingdom.
Wed, 20 May 2015 11:00:00 +0200 Facts and figures about the Eastern Partners of the European Union
The Eastern Partnership was launched in 2009, as a joint initiative between the European Union (EU) and six Eastern European and South Caucasus partner countries: Armenia, Azerbaijan, Belarus, Georgia, the Republic of Moldova and Ukraine. On the occasion of the 4th Eastern Partnership summit, which will take place on 21 and 22 May in Riga, Eurostat, the statistical office of the European Union, issues some selected data on demography, economy and trade in goods for the EU, its Member States and the Eastern Partners. A selection of infographics is also available on the Eurostat website
Wed, 20 May 2015 11:00:00 +0200 Production in construction up by 0.8% in euro area
In March 2015 compared with February 2015, seasonally adjusted production in the construction sector rose by 0.8% in the euro area (EA19) and by 1.5% in the EU28, according to first estimates from Eurostat, the statistical office of the European Union. In February 2015, production in construction dropped by 1.6% and 0.8% respectively.
Fri, 22 May 2015 00:00:00 GMT How smart materials could transform shipping in the EU
EU-funded researchers are adapting smart materials to make ships more comfortable, safe and economically and environmentally efficient for shipbuilders, operators and passengers.
Thu, 21 May 2015 00:00:00 GMT Better fish for farms
Tweaking breeding methods could allow European fish farming - or aquaculture - to produce more efficiently. An EU-funded project is studying how hi-tech breeding techniques can promote disease resistance and fast, efficient growth in six commonly farmed fish species, improving fish welfare, impacts on wildlife and farm productivity.
Wed, 20 May 2015 00:00:00 GMT How to revitalise a failing heart
Heart attacks leave scars on the cardiac muscle - and if the scar is large, it can gradually weaken the organ's ability to pump blood. Stem cell therapy can help to regenerate the damaged tissue. An EU-funded project has set out to advance the state of the art.
Wed, 20 May 2015 00:00:00 GMT Sustainable farming gets down to earth
Under your feet is something very ordinary but essential to life-soil. It grows the food we eat and regulates the water, carbon and nutrient cycles that shape our environment and climate. To help keep farming sustainable, EU-funded researchers have mapped out the long-term impacts of how farmers use soil, and developed a tool and guidelines to support best practices in farms.
News
last updated: Sat, 04 Oct 2014 19:14:27 GMT
Thu, 28 Jun 2012 14:30:00 +0200 Nitrogen oxide emissions still a major problem in Europe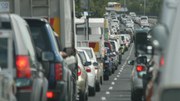 Air pollution emitted from sources such as traffic, industry and households is still above internationally agreed limits in many European countries, according to data published today. The accompanying report from the European Environment Agency (EEA) confirms an initial assessment published earlier this year, showing 12 EU Member States exceeded limits under the National Emissions Ceilings (NEC) Directive in 2010.
Wed, 27 Jun 2012 10:05:00 +0200 Rio+20 agreement - a modest step in the right direction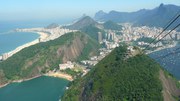 At last week's Earth Summit in Rio de Janeiro, delegates did not agree to any ambitious treaties or deadlines for dealing with pressing issues such as climate change, food and water scarcity. However, there were many positive signs for the future global environment.
Wed, 20 Jun 2012 11:45:00 +0200 New cars sold in 2011 were 3.3 % more fuel efficient than those sold in 2010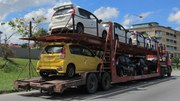 Europeans are buying cars that are more efficient. Average carbon dioxide emissions per kilometre continue to fall in Europe, according to preliminary figures released today. The 2011 data from the European Environment Agency (EEA) also show that car manufacturers are mostly on track to meeting European Union (EU) targets.
Mon, 18 Jun 2012 15:00:00 +0200 Rio+20 – time to rethink the way we use natural resources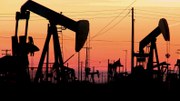 This week the Rio de Janeiro summit on sustainable development will open. Rio+20 is an opportunity to look back at changes in our environment since the first Earth Summit in 1992, and also a time to look to the future, re-evaluating the way our economies and our societies depend on the environment and natural resources.
powered by zFeeder