General European News; »
Tue, 23 May 2017 16:24:00 GMT US, EU meet on aviation security as Europe braces for laptop ban - Reuters
Wed, 24 May 2017 10:51:03 GMT Commission debates future of European defence - EU News



Commission debates future of European defenceEU News

A stronger

Europe

when it comes to security and defence matters has been a priority for the Juncker Commission since it took office. President Juncker announced the creation of a

European

Defence Fund in his 2016 State of the Union address, saying: ...

and more »
Wed, 24 May 2017 00:11:44 GMT European angst over Trump visit - BBC News
Wed, 24 May 2017 11:58:21 GMT Threats to Poland over refugees are 'European populism,' says minister - POLITICO.eu
Mon, 22 May 2017 22:17:08 GMT Hungary rejects EU pressure over asylum and university laws - BBC News
Tue, 23 May 2017 10:05:01 GMT More European sites meet excellent bathing water quality standards than ever before - EU News
Mon, 22 May 2017 12:01:18 GMT Germany Is Quietly Building a European Army Under Its Command - Foreign Policy (blog)
Wed, 24 May 2017 13:11:28 GMT Le Pen's EU group in fresh spending scandal - EUobserver

EUobserver



Le Pen's EU group in fresh spending scandalEUobserver

Marine Le Pen's political group in the

European

Parliament, the

Europe

of Nations and Freedom (ENF), may have misspent almost half a million euros of public taxpayers' money. A report by auditors at EY (formerly Ernst & Young), dated 19 May 2017 and ...
Wed, 17 May 2017 22:44:40 GMT US and EU reject expanding laptop ban to flights from Europe - BBC News
Wed, 24 May 2017 16:38:29 GMT Trump debuts in Europe as Obama returns to stir nostalgia for the old days - The Guardian
Wed, 24 May 2017 20:26:07 +0200 EZB: Draghi hält an seinem Ausblick fest
EZB-Präsident Mario Draghi sieht derzeit keinen Grund für Änderungen am geldpolitischen Ausblick der Notenbank. Das machte er auf einer
Wed, 24 May 2017 00:10:08 +0200 Manchester stands strong in the face of mindless violence
Thousands attended a vigil in central Manchester on Tuesday night, in a sign of solidarity with victims of the deadly terror attack in the northern English city.
Wed, 24 May 2017 19:51:30 +0200 Weniger Arbeitslose in Frankreich
In Frankreich ist die Zahl der Arbeitslosen zurĂĽckgegangen. Ende April waren insgesamt 3,47 Millionen Menschen als erwerbslos registriert. Das waren
Wed, 24 May 2017 17:58:16 +0200 Salman Abadi, otro joven con la huella del yihadismo
Las autoridades intentan desenmarañar el pasado de Salman Abadi para saber que le pudo ocurrir a un joven de 22 años para hacerse explotar en el
Wed, 24 May 2017 16:41:44 +0200 Gaza at risk of 'systemic collapse'
Often described as the world's largest open-air prison, Gaza is reaching breaking point. For ten years the Israeli blockade has restricted imports
Wed, 24 May 2017 15:45:59 +0200 EU Commission: 1-minute silence for Manchester victims
European commission shows solidarity with the British people
powered by zFeeder
EU Institutions and Agencies News; »
Wed, 17 May 2017 11:00:00 +0200 Annual inflation up to 1.9% in the euro area
Euro area annual inflation was 1.9% in April 2017, up from 1.5% in March. In April 2016 the rate was -0.2%. European Union annual inflation was 2.0% in April 2017, up from 1.6% in March. A year earlier the rate was -0.2%. These figures come from Eurostat, the statistical office of the European Union.
Wed, 17 May 2017 11:00:00 +0200 Production in construction down by 1.1% in euro area
In March 2017 compared with February 2017, seasonally adjusted production in the construction sector decreased by 1.1% in the euro area (EA19) and by 0.8% in the EU28, according to first estimates from Eurostat, the statistical office of the European Union. In February 2017, production in construction grew by 5.5% in the euro area and by 3.9% in the EU28.
Tue, 16 May 2017 11:00:00 +0200 GDP up by 0.5% in both the euro area and the EU28
Seasonally adjusted GDP rose by 0.5% in both the euro area (EA19) and the EU28 during the first quarter of 2017, compared with the previous quarter, according to a flash estimate published by Eurostat, the statistical office of the European Union. In the fourth quarter of 2016, GDP grew by 0.5% and 0.6% respectively.
Tue, 16 May 2017 11:00:00 +0200 Euro area international trade in goods surplus €30.9 bn
The first estimate for euro area (EA19) exports of goods to the rest of the world in March 2017 was €202.3 billion, an increase of 13% compared with March 2016 (€178.9 bn). Imports from the rest of the world stood at €171.4 bn, a rise of 14% compared with March 2016 (€150.7 bn). As a result, the euro area recorded a €30.9 bn surplus in trade in goods with the rest of the world in March 2017, compared with +€28.2 bn in March 2016. Intra-euro area trade rose to €168.1 bn in March 2017, up by 12% compared with March 2016.
Wed, 24 May 2017 08:51:00 UT New NELIOTA project detects flashes from lunar impacts
Using a system developed under an ESA contract, the Greek NELIOTA project has begun to detect flashes of light caused by small pieces of rock striking the Moon's surface. NELIOTA is the first system that can determine the temperature of these impact flashes.
Fri, 05 May 2017 12:28:00 UT Cosmic Vision M4 candidate missions: presentation event
ARIEL, THOR, and XIPE, the three candidates for the M4 medium-class mission in ESA's Science Programme, will be presented to the science community at a special event in Paris on 3 July 2017. The deadline to register for this event is 10 June.
Thu, 04 May 2017 13:56:00 UT The final frontier of the Frontier Fields [heic1711]
The NASA/ESA Hubble Telescope has peered across six billion light years of space to resolve extremely faint features of the galaxy cluster Abell 370 that have not been seen before. Imaged here in stunning detail, Abell 370 is part of the Frontier Fields programme which uses massive galaxy clusters to study the mysteries of dark matter and the very early Universe.
Wed, 26 Apr 2017 07:53:00 UT Detector delivery marks another Euclid milestone
ESA's Euclid mission has passed another important milestone with the delivery of the first three state-of-the art detectors for the Near-Infrared Spectrometer and Photometer instrument.
Wed, 24 May 2017 09:45:00 GMT Commission launches public consultation on Database Directive
The Database Directive, adopted in 1996, aims at encouraging the development of databases through appropriate legal protection and the use of data. The Commission launches today a consultation to understand better how the Database Directive is used, to evaluate its impact on users and to identify possible needs of adjustment. Since the entry into force of the Directive, the database market, and more generally the role of data in the economy, has evolved. The Commission has recently presented several initiatives to boost the European data economy. 
Tue, 23 May 2017 15:26:00 GMT Preparatory meeting on Digitising European Industry - European Platform of National Initiatives
In order to prepare the Autumn Roundtable and meeting of the European Platform of national initiatives, this meeting will gather the sherpas of the Roundtable representatives. Participation, at working level, is also welcomed of representatives of the ministry(ies) in charge of the digitalisation of industry, as well as where a national initiative for Digitising Industry is already in place, a representative of the national initiative, typically from industry or from the platform, of the European H2020 Public-Private Partnerships and of European Associations.
News
last updated: Fri, 18 Dec 2015 01:22:34 GMT
Thu, 28 Jun 2012 14:30:00 +0200 Nitrogen oxide emissions still a major problem in Europe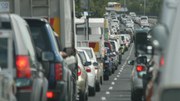 Air pollution emitted from sources such as traffic, industry and households is still above internationally agreed limits in many European countries, according to data published today. The accompanying report from the European Environment Agency (EEA) confirms an initial assessment published earlier this year, showing 12 EU Member States exceeded limits under the National Emissions Ceilings (NEC) Directive in 2010.
Wed, 27 Jun 2012 10:05:00 +0200 Rio+20 agreement - a modest step in the right direction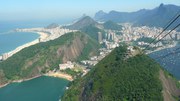 At last week's Earth Summit in Rio de Janeiro, delegates did not agree to any ambitious treaties or deadlines for dealing with pressing issues such as climate change, food and water scarcity. However, there were many positive signs for the future global environment.
Wed, 20 Jun 2012 11:45:00 +0200 New cars sold in 2011 were 3.3 % more fuel efficient than those sold in 2010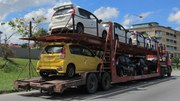 Europeans are buying cars that are more efficient. Average carbon dioxide emissions per kilometre continue to fall in Europe, according to preliminary figures released today. The 2011 data from the European Environment Agency (EEA) also show that car manufacturers are mostly on track to meeting European Union (EU) targets.
Mon, 18 Jun 2012 15:00:00 +0200 Rio+20 – time to rethink the way we use natural resources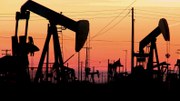 This week the Rio de Janeiro summit on sustainable development will open. Rio+20 is an opportunity to look back at changes in our environment since the first Earth Summit in 1992, and also a time to look to the future, re-evaluating the way our economies and our societies depend on the environment and natural resources.
powered by zFeeder