General European News; »
Mon, 24 Apr 2017 10:00:30 GMT Illustrated | Image courtesy Ikon Images / Alamy Stock Photo - The Week Magazine
Mon, 24 Apr 2017 13:01:24 GMT EU stands firms on Crimea sanctions against Russia - Deutsche Welle
Sun, 23 Apr 2017 10:36:00 GMT Europe to set new course after EU summit - gulfnews.com
Mon, 24 Apr 2017 00:40:13 GMT Europe's populists down, not out - POLITICO.eu
Sun, 23 Apr 2017 15:39:00 GMT EU policymakers revive push for European Monetary Fund - Financial Times
Mon, 24 Apr 2017 13:51:42 GMT Art of the deal: Angela Merkel had to repeatedly tutor Donald Trump about the European Union - Salon
Sun, 23 Apr 2017 06:14:53 GMT Pope calls European migrant centers 'concentration camps,' urges EU to open doors - RT
Fri, 21 Apr 2017 13:15:00 GMT Europe to set new course after EU summit, French vote - Times of India - Times of India
Wed, 19 Apr 2017 12:14:03 GMT Which European leader are you? - CNN International

CNN International



Which European leader are you?CNN International

People across

Europe

are headed to the polls to vote in a number of key elections this year against a backdrop of rising support for far-right, nationalist and Eurosceptic parties. As

Europe

decides its future, CNN asks where you stand on some crucial ...
Mon, 24 Apr 2017 10:07:13 GMT European Commission - Daily News - EU News



European Commission - Daily NewsEU News

Today,

EU

Member States approved the Commission's proposal to invest €22.1 million in seven actions that will help develop sustainable and efficient transport and energy infrastructure. They will receive funding from the Connecting

Europe

Facility (CEF

...
Mon, 24 Apr 2017 18:35:05 +0200 Macron and Le Pen go head-to-head in the race for the French presidency
The two candidates will participate in a live televised debate on 3 May, four days before the second-round vote.
Mon, 24 Apr 2017 16:00:40 +0200 Macron and Le Pen's different economic strategies
Macron favours the euro, free trade and globalisation. Le Pen has described the run-off with Macron as a referendum on "uncontrolled globalisation".
Mon, 24 Apr 2017 17:59:50 +0200 Macron's army of "helpers" reveal hard work behind the scenes
At the election night meeting held by Emmanuel Macron in Paris, many volunteers could be seen handing out information, flags and badges.
Mon, 24 Apr 2017 17:51:46 +0200 Freed journalist returns to Italy
Gabriele del Grande was detained in Turkey two weeks ago while doing research for a book He has been released and has flown straight back to Italy.
Mon, 24 Apr 2017 17:51:28 +0200 French vote: The mainstream losers
The presidential election was a huge defeat for France's mainstream parties.
Mon, 24 Apr 2017 16:56:45 +0200 Holocaust Remembrance Day marked around the world
Israel came to a standstill on Monday as a two-minute siren wailed in remembrance of the Holocaust's six million victims.
powered by zFeeder
EU Institutions and Agencies News; »
Mon, 24 Apr 2017 16:48:00 GMT Press release - EU plan to tackle root causes of migration should focus on the poor, MEPs say - Committee on Foreign Affairs - Committee on Development - Committee on Budgets
An EU scheme to mobilise €44 billion in private sector investment in Africa and the EU's neighbourhood should focus on the poor, said committee MEPs on Monday.
Committee on Foreign Affairs
Committee on Development
Committee on Budgets

Source : © European Union, 2017 - EP
Mon, 24 Apr 2017 15:39:00 GMT Background - House of European History
The House of European History aims to encourage citizens to reflect upon and debate the history of Europe and of European integration. Its goals are to increase knowledge, arouse curiosity and, over time, become a place for the exchange of ideas, reflection and debate about Europe and its history, linking up people, institutions and networks dealing with European history. Visitors will be challenged to critically assess European history, its potential and its future.

Source : © European Union, 2017 - EP
Mon, 24 Apr 2017 11:00:00 +0200 Euro area and EU28 government deficit at 1.5% and 1.7% of GDP respectively
In 2016, the government deficit and debt of both the euro area (EA19) and the EU28 decreased in relative terms compared with 2015. In the euro area the government deficit to GDP ratio fell from 2.1% in 2015 to 1.5% in 2016, and in the EU28 from 2.4% to 1.7%. In the euro area the government debt to GDP ratio declined from 90.3% at the end of 2015 to 89.2% at the end of 2016, and in the EU28 from 84.9% to 83.5%.
Fri, 21 Apr 2017 11:00:00 +0200 EU Member States granted citizenship to fewer persons in 2015
In 2015, around 840 000 persons acquired citizenship of a Member State of the European Union (EU), down from 890 000 in 2014 and 980 000 in 2013. Since 2010, more than 5 million persons in total were granted a citizenship of an EU Member Sate. Of the total number of persons obtaining the citizenship of one of the EU Member States in 2015, 87% were non-EU citizens.
Thu, 20 Apr 2017 11:00:00 +0200 Production in construction up by 6.9% in euro area
In February 2017 compared with January 2017, seasonally adjusted production in the construction sector increased by 6.9% in the euro area (EA19) and by 4.4% in the EU28, according to first estimates from Eurostat, the statistical office of the European Union. In January 2017, production in construction fell by 2.4% in the euro area and by 1.5% in the EU28.
Wed, 19 Apr 2017 11:00:00 +0200 Euro area international trade in goods surplus €17.8 bn
The first estimate for euro area (EA19) exports of goods to the rest of the world in February 2017 was €170.3 billion, an increase of 4% compared with February 2016 (€163.2 bn). Imports from the rest of the world stood at €152.6 bn, a rise of 5% compared with February 2016 (€144.9 bn). As a result, the euro area recorded a €17.8 bn surplus in trade in goods with the rest of the world in February 2017, compared with +€18.2 bn in February 2016. Intra-euro area trade rose to €149.1 bn in February 2017, up by 5% compared with February 2016.
Fri, 21 Apr 2017 14:21:00 UT ESA identifies new science ideas for future space missions
Last year, ESA called on the scientific community to propose new and innovative science ideas that could be relevant for future space missions within the Science Programme. From the proposals that were received three key areas of interest have been selected for further investigation.
Thu, 20 Apr 2017 15:27:00 UT Hubble observes first multiple images of explosive distance indicator [heic1710]
A Swedish-led team of astronomers used the NASA/ESA Hubble Space Telescope to analyse the multiple images of a gravitationally lensed type Ia supernova for the first time. The four images of the exploding star will be used to measure the expansion of the Universe. This can be done without any theoretical assumptions about the cosmological model, giving further clues about how fast the Universe is really expanding. The results are published in the journal Science.
Thu, 20 Apr 2017 10:53:00 UT Gaia's snapshot of another galaxy
While compiling an unprecedented census of one billion stars in our Galaxy, ESA's Gaia mission is also surveying stars beyond our Milky Way. A new image of M33, also known as the Triangulum galaxy, shows tens of thousands of stars detected by Gaia, including a small stellar census in its star-forming region NGCÂ 604. This is a striking example of the mission's potential to detect and characterise stars in nearby galaxies.
Thu, 20 Apr 2017 07:53:00 UT Hubble celebrates 27 years with two close friends [heic1709]
This stunning cosmic pairing of the two very different looking spiral galaxies NGC 4302 and NGC 4298 was imaged by the NASA/ESA Hubble Space Telescope. The image brilliantly captures their warm stellar glow and brown, mottled patterns of dust. As a perfect demonstration of Hubble's capabilities, this spectacular view has been released as part of the telescope's 27th anniversary celebrations.
Mon, 24 Apr 2017 00:00:00 GMT Via Lactea project reveals a new view of the Milky Way
Imagine our galaxy as a huge living organism, with its own skeleton and its own evolution. The Via Lactea project, after three years of research, has put together a big database about the area of the universe that hosts our galaxy.
Mon, 24 Apr 2017 00:00:00 GMT Reflecting on cultural opposition to communism
The EU-funded COURAGE project is compiling and analysing collections of cultural opposition in former socialist countries, making the collections more accessible for educational and research purposes and highlighting their importance as a testimony to anti-communist opposition in Europe.
Thu, 20 Apr 2017 00:00:00 GMT An inbuilt firefighting system for buses
An intelligent system developed by EU-funded researchers can provide buses and coaches with firefighting capabilities. This integrated solution is designed to detect, locate and suppress fires quickly. It can address some of them before they even start.
Tue, 18 Apr 2017 00:00:00 GMT Miniature satellites en route for the ISS
A throng of 28 miniature satellites designed by EU-funded researchers are winging their way to the International Space Station (ISS). The rocket carrying the satellites was launched in the early hours of 18 April, and is due to dock at the ISS in the coming days. The satellites are expected to be deployed at the end of April or early May, while another launch - containing another 8 satellites - is foreseen for May.
News
last updated: Fri, 18 Dec 2015 01:22:34 GMT
Thu, 28 Jun 2012 14:30:00 +0200 Nitrogen oxide emissions still a major problem in Europe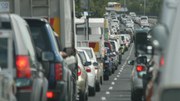 Air pollution emitted from sources such as traffic, industry and households is still above internationally agreed limits in many European countries, according to data published today. The accompanying report from the European Environment Agency (EEA) confirms an initial assessment published earlier this year, showing 12 EU Member States exceeded limits under the National Emissions Ceilings (NEC) Directive in 2010.
Wed, 27 Jun 2012 10:05:00 +0200 Rio+20 agreement - a modest step in the right direction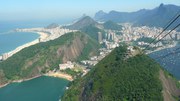 At last week's Earth Summit in Rio de Janeiro, delegates did not agree to any ambitious treaties or deadlines for dealing with pressing issues such as climate change, food and water scarcity. However, there were many positive signs for the future global environment.
Wed, 20 Jun 2012 11:45:00 +0200 New cars sold in 2011 were 3.3 % more fuel efficient than those sold in 2010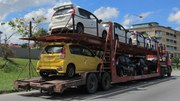 Europeans are buying cars that are more efficient. Average carbon dioxide emissions per kilometre continue to fall in Europe, according to preliminary figures released today. The 2011 data from the European Environment Agency (EEA) also show that car manufacturers are mostly on track to meeting European Union (EU) targets.
Mon, 18 Jun 2012 15:00:00 +0200 Rio+20 – time to rethink the way we use natural resources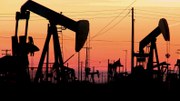 This week the Rio de Janeiro summit on sustainable development will open. Rio+20 is an opportunity to look back at changes in our environment since the first Earth Summit in 1992, and also a time to look to the future, re-evaluating the way our economies and our societies depend on the environment and natural resources.
powered by zFeeder