General European News; »
Fri, 03 Jul 2015 18:53:56 GMT Tusk: 'Nobody here is an angel' - Politico
Fri, 03 Jul 2015 21:34:00 GMT NATO Expands in Europe to Attack Russia - Austrian EU Exit Party - Sputnik International
Thu, 02 Jul 2015 22:08:08 GMT European plaudits for Coalition's asylum boat turnback policy - The Australian



European plaudits for Coalition's asylum boat turnback policyThe Australian

The group, which included

European

and non-

European

nations, was briefed by the secretary of the Department of Immigration and Border Protection, Michael Pezzullo, and Roman Quaedvlieg, then Customs and Border Protection chief executive officer and ...
Thu, 02 Jul 2015 00:11:15 GMT EU slams the door on talks with Greece before Sunday referendum - Washington Post
Thu, 02 Jul 2015 09:46:34 GMT Europe's future in Greece's hands - The Economist
Tue, 30 Jun 2015 08:34:28 GMT Europe to scrap roaming charges, protect net neutrality - Engadget
Tue, 30 Jun 2015 18:36:59 GMT The European Union is not a conspiracy against democracy - The Guardian
Tue, 30 Jun 2015 13:05:45 GMT Europe skirts net neutrality with fast lanes for internet TV - Fortune
Tue, 30 Jun 2015 07:38:38 GMT Investment Plan for Europe: Bulgaria to contribute €100 million - EU News
Mon, 29 Jun 2015 10:08:57 GMT Commission puts forward record €13.1 billion investment in transport ... - EU News
euronews
last updated: Sat, 04 Jul 2015 08:21:46 GMT
Sat, 04 Jul 2015 05:56:02 GMT Saudi-led strikes target Houthi strongholds in Sana'a
At least 16 people have died in "Saudi-led airstrikes":http://www.euronews.com/2015/05/28/saudi-led-airstrikes-kill-at-least-80-in-yemen/ in and…



Sat, 04 Jul 2015 04:04:01 GMT Ten-month-old baby rescued from sea off Turkey
In Turkey, a ten-month-old baby has been rescued after drifting a kilometre out to sea in an inflatable crib. The coastguard released a video…



Sat, 04 Jul 2015 03:07:01 GMT Brazil reveals Olympic torch design
With just over a year until the start of the 2016 Olympics, Brazil has unveiled its torch design for the Games. Over the next 12 months the lanterns…



Sat, 04 Jul 2015 03:02:05 GMT Portugal makes final tribute to footballer Eusebio
The remains of legendary footballer Eusebio have been placed in Portugal's National Pantheon, where outstanding historic figures are kept. His…



Sat, 04 Jul 2015 02:41:01 GMT Syria: rebels launch massive offensive in Aleppo
Syrian rebels claim to have taken full control of a Scientific Research centre in Aleppo. Amateur video shows fierce clashes with government forces,…



Sat, 04 Jul 2015 01:07:01 GMT Greece: clashes before referendum 'no' rally
Clashes broke out between youths and police around Syntagma Square in Athens on Friday. The violence took place just before the start of the 'no'…



powered by zFeeder
EU Institutions and Agencies News; »
Wed, 01 Jul 2015 12:00:00 MEST EMU and EU budget discussed; defunct proposals withdrawn
The College of Commissioners sets out short-term steps towards completing Economic and Monetary Union, withdraws defunct legislation and discusses financing of the EU budget.
Tue, 30 Jun 2015 12:00:00 MEST EU to end roaming charges by June 2017
Commission proposals to end huge telephone bills while on holiday and poor Internet connections finally to become a reality.
Mon, 29 Jun 2015 12:00:00 MEST President Juncker wants the Greek people to know the truth
President Juncker explained the proposed package for Greece, rejected by the government, highlighting that it was demanding and comprehensive but fair. He made clear that people should know the truth and that voting "yes" in the forthcoming referendum would be a "yes" to Europe.
Mon, 29 Jun 2015 12:00:00 MEST EU-China Summit marks a 40-year partnership
EU and China forge new commitments from intellectual property to climate change at 17th bilateral EU-China summit.
Sun, 28 Jun 2015 12:00:00 MEST Information from the European Commission on the latest draft proposals in the context of negotiations with Greece
In the interest of transparency and for the information of the Greek people, the European Commission is publishing the latest proposals agreed among the three institutions (EC, ECB and IMF), which take into account the proposals of the Greek authorities of 8, 14, 22 and 25 June as well as the talks at political and technical level throughout the week.
Fri, 26 Jun 2015 12:00:00 MEST European Council agrees on the fate of 60,000 migrants
The European Council covered a broad agenda reflecting the many challenges which Europe has to address: migration, the future of the Economic and Monetary Union; security, defence, and the digital agenda. It also decided to name Jacques Delors an honorary European citizen.
Wed, 24 Jun 2015 12:00:00 MEST Commission appoints new Secretary-General; reshuffles senior management
Continuity and change being equally important for the success of this College, a significant number of senior managers will be taking on new responsibilities. The College also took two anti-trust decisions.
Mon, 22 Jun 2015 12:00:00 MEST Five Presidents' Report on Economic and Monetary Union
President J.-C.Juncker, together with Presidents D.Tusk (Euro Summit), J.Dijsselbloem (Eurogroup), M.Draghi (ECB) and M.Schulz (EP) has revealed ambitious plans on how to deepen the Economic and Monetary Union (EMU) as of 1 July 2015 and how to complete it by latest 2025.
Wed, 17 Jun 2015 12:00:00 MEST Making Corporate Taxation fairer and more transparent
In a further move to make tax systems fairer, more efficient, growth-friendly and transparent, the Commission presented an Action Plan to fundamentally reform corporate taxation in the EU and published a "Top 30" list of tax havens across the world.
Fri, 12 Jun 2015 12:00:00 MEST EU-Mexico Summit: Modernisation of the bilateral legal framework
During the 7th EU-Mexico Summit held in Brussels negotiations to modernise the bilateral legal framework were launched and existing bilateral mechanisms and dialogues were reviewed.
Fri, 12 Jun 2015 12:00:00 MEST President Juncker marks 30 years of Schengen Agreement
On 14 June, Europe is celebrating the 30th anniversary of the Schengen Agreement. This was signed on 14 June 1985 and marked the start of the process that abolished internal border controls between Member States.
Thu, 11 Jun 2015 12:00:00 MEST EU-CELAC Summit: Increased political dialogue and economic relations
Bilateral and regional support programmes to the Latin American and Caribbean region and an international cooperation facility were announced during the EU-CELAC Summit.
Tue, 09 Jun 2015 12:00:00 MEST On the path to a more social Europe
The Commission examines how EU policy can best serve Europe's social and employment challenges.
Mon, 08 Jun 2015 12:00:00 MEST The European Union at the G7 Summit
Following the G7 Summit, President Juncker welcomed the commitment of the G7 leaders to ensure global warming is limited to 2 degrees Celsius: "The words of Elmau must now materialise into concrete actions in Paris".
Thu, 04 Jun 2015 12:00:00 MEST EU boosts humanitarian aid to Iraq with extra €25 million
The Commission will give an extra €25 million in aid for the victims of the worsening humanitarian crisis in Iraq. This brings the Commission's humanitarian aid for Iraq in 2015 to more than €63 million.
Wed, 03 Jun 2015 12:00:00 MEST Commission unveils actions to tackle animal testing
The Commission responds to the Stop Vivisection European Citizens' Initiative on animal testing with actions to be taken.
Wed, 03 Jun 2015 12:00:00 MEST European Development Days: the year of truth
2015, an historical year for the European Development Days with sustainable development, eradicating poverty and climate change on the agenda. For President Juncker it is 'the year of truth'.
Fri, 29 May 2015 12:00:00 MEST EU and Japan work to deepen ties
Presidents Juncker and Tusk discussed the deepening of strategic ties with Japan at the 23rd EU-Japan summit including progress on the free trade negotiations and work on a new 5G standard.
Fri, 03 Jul 2015 10:30:00 GMT Article - Circular economy: the importance of re-using products and materials
Plenary sessions : The average European consumes 14 tonnes of raw materials and generates five tonnes of waste a year. These figures look alarming considering our resources are limited, but there might be a solution. Many products and materials can be reused or repaired, thus reducing waste. On Monday MEPs debate a report that calls on the European Commission to put forward an ambitious proposal to facilitate a transition towards a circular economy, where products are designed in order to facilitate reuse.

Source : © European Union, 2015 - EP
Thu, 02 Jul 2015 11:06:00 GMT Article - Health literacy: how technology can help to empower patients
General : Patients are becoming more independent as they can monitor their own health using mobile applications, not only for monitoring serious cases such as kidney failure, but also to quit smoking, drink more water or exercise more. On 1 July the EP's Science and Technology Options Assessment (STOA) unit organised a workshop with experts to learn how new technologies can empower patients and improve health literacy.

Source : © European Union, 2015 - EP
Fri, 03 Jul 2015 07:56:00 UT Counting stars with Gaia
This image, based on housekeeping data from ESA's Gaia satellite, is no ordinary depiction of the heavens. While the image portrays the outline of our Galaxy, the Milky Way, and of its neighbouring Magellanic Clouds, it was obtained in a rather unusual way.
Wed, 01 Jul 2015 20:15:00 UT Comet sinkholes generate jets
A number of the dust jets emerging from Rosetta's comet can be traced back to active pits that were likely formed by a sudden collapse of the surface. These 'sinkholes' are providing a glimpse at the chaotic and diverse interior of the comet.
Wed, 01 Jul 2015 15:23:00 UT Seven ESA satellites team up to explore Earth's magnetic field
For the first time ever, two of ESA's flagship space missions – Cluster and Swarm – have joined forces to simultaneously measure the properties of Earth's magnetic field at two different altitudes.
Thu, 25 Jun 2015 12:49:00 UT Monster black hole wakes up after 26 years
Over the past week, ESA's INTEGRAL satellite has been observing an exceptional outburst of high-energy light produced by a black hole that is devouring material from its stellar companion.
Fri, 03 Jul 2015 00:00:00 GMT Providing electric vehicles with longer lasting energy
EU-funded researchers have used novel carbon materials to make lightweight, energy-efficient supercapacitors, the energy storage devices that supply power to electric vehicles during acceleration. Their work promises to extend the distance electric vehicles can travel before a recharge. This improved performance could boost their appeal on the market, help make EU manufacturers more competitive, and contribute to the EU's goal of reducing greenhouse gas emissions.
Thu, 02 Jul 2015 00:00:00 GMT Shipbuilding on a tide of innovation
Whether an innovative concept sinks or swims depends on customer acceptance, among other things. Moving into uncharted waters can be unnerving. An EU-funded project dedicated to innovation in shipbuilding has devised new business models in a bid to build client confidence. It has also developed new products and techniques.
Wed, 01 Jul 2015 00:00:00 GMT Social protection in an unpredictable economy
How can societies provide some level of security for their workforce while adapting to economic change? Faced with new realities, the support mechanisms on which we have come to rely will have to adjust, say EU-funded researchers. They have identified approaches that can help policymakers to maintain an effective safety net in uncertain times.
Tue, 30 Jun 2015 00:00:00 GMT Saturn's moon Mimas could be hiding an underground ocean
Does Saturn's moon Mimas have an underground ocean? EU-funded researchers think this is a distinct possibility. The clues are in the way the moon wobbles, which scientists now understand better. This breakthrough and others made by the ESPaCE project are providing new insights into the origins of our solar system.
News
last updated: Sat, 04 Oct 2014 19:14:27 GMT
Thu, 28 Jun 2012 14:30:00 +0200 Nitrogen oxide emissions still a major problem in Europe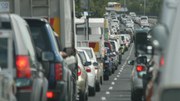 Air pollution emitted from sources such as traffic, industry and households is still above internationally agreed limits in many European countries, according to data published today. The accompanying report from the European Environment Agency (EEA) confirms an initial assessment published earlier this year, showing 12 EU Member States exceeded limits under the National Emissions Ceilings (NEC) Directive in 2010.
Wed, 27 Jun 2012 10:05:00 +0200 Rio+20 agreement - a modest step in the right direction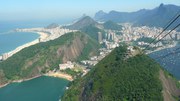 At last week's Earth Summit in Rio de Janeiro, delegates did not agree to any ambitious treaties or deadlines for dealing with pressing issues such as climate change, food and water scarcity. However, there were many positive signs for the future global environment.
Wed, 20 Jun 2012 11:45:00 +0200 New cars sold in 2011 were 3.3 % more fuel efficient than those sold in 2010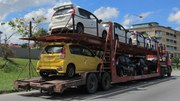 Europeans are buying cars that are more efficient. Average carbon dioxide emissions per kilometre continue to fall in Europe, according to preliminary figures released today. The 2011 data from the European Environment Agency (EEA) also show that car manufacturers are mostly on track to meeting European Union (EU) targets.
Mon, 18 Jun 2012 15:00:00 +0200 Rio+20 – time to rethink the way we use natural resources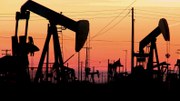 This week the Rio de Janeiro summit on sustainable development will open. Rio+20 is an opportunity to look back at changes in our environment since the first Earth Summit in 1992, and also a time to look to the future, re-evaluating the way our economies and our societies depend on the environment and natural resources.
powered by zFeeder