General European News; »
Tue, 26 Jul 2016 10:43:25 GMT European banks prepare for possible shockwaves from stress test results - The Guardian
Tue, 26 Jul 2016 13:21:37 GMT Paramount, Europe Anti-Trust Watchdog Agree on Deal on Cross-Border Access - Variety
Tue, 19 Jul 2016 12:45:37 GMT Turkey won't get visa-free travel this year: EU - Hurriyet Daily News
Tue, 19 Jul 2016 12:10:26 GMT The EU spurred democracy and prosperity in Eastern Europe. After Brexit, is that over? - Vox
Thu, 21 Jul 2016 12:59:46 GMT Poland hosts regional leaders for post-Brexit talks on EU - Stars and Stripes
Wed, 20 Jul 2016 12:11:15 GMT Driving Europe's transition to a low-carbon economy - EU News
Thu, 21 Jul 2016 10:31:55 GMT Germany split on EU's future as some call for a European government - The Guardian
Tue, 26 Jul 2016 09:16:15 GMT Turkey's failed coup signals the end of the European Union - Business Insider
Tue, 26 Jul 2016 18:22:00 GMT British-EU relations likely to be resolved by 2020, says Liam Fox - The Guardian
Sun, 24 Jul 2016 15:57:17 GMT European migrants are not just paying their way, they're paying our ... - The Independent
euronews
last updated: Wed, 27 Jul 2016 01:45:41 GMT
Wed, 20 Jul 2016 11:15:35 +0200 Turkey bombs PKK in northern Iraq for first time since failed coup
For the first time since last Friday's failed coup, state media says that Turkish warplanes have carried out air strikes against the outlawed…
Wed, 20 Jul 2016 10:03:32 +0200 Turkey's post-coup purge widens to schools and universities
Turkey has stepped up its purge following Friday's coup attempt, now targeting universities and schools. On Wednesday morning broadcaster TRT…
Wed, 20 Jul 2016 09:54:12 +0200 French parliament votes to extend state of emergency
Critics say that it is too little too late. After an overnight debate in France's lower house of parliament, deputies voted early on Wednesday to…
Wed, 20 Jul 2016 09:04:48 +0200 Ukraine: journalist Pavel Sheremet killed by car bomb in Kyiv
A well-known journalist in Ukraine has been killed by a car bomb in the capital Kyiv. Pavel Sheremet was a host on Radio Vesti and worked for the…
Wed, 20 Jul 2016 08:07:40 +0200 Death penalty executions at a 25 year high, Amnesty reports
The number of people executed around the world has reached a sobering new record. New "figures released by Amnesty…
Wed, 20 Jul 2016 07:59:45 +0200 Now it's official! Trump formally clinches Republican presidential nomination
Just over a year after launching an improbable bid for the White House, Donald Trump has formally clinched the Republican presidential nomination.…
powered by zFeeder
EU Institutions and Agencies News; »
Wed, 20 Jul 2016 12:00:00 CEST President Juncker meets Ukrainian Prime Minister
On 19 July in Brussels, European Commission President, Jean-Claude Juncker, met the Prime Minister of Ukraine, Volodymyr Groysman, to discuss the country's reform efforts and the European Union's ongoing support.
Wed, 20 Jul 2016 12:00:00 CEST Driving Europe's transition to a low-carbon economy
Today the Commission proposed binding annual greenhouse gas emissions targets for Member States from 2021-2030. The College also held an orientation debate on China and decided to maintain its proposal for a revision of the posting of workers directive.
Sun, 17 Jul 2016 12:00:00 CEST Leaders pledge deeper cooperation at ASEM Summit
The 11th ASEM Summit has drawn to a close in Ulaanbaatar, Mongolia, with European and Asian leaders declaring their intention to work more closely on the most urgent challenges facing global security and the world's economy.
Sat, 16 Jul 2016 12:00:00 CEST Joint statement on the situation in Turkey
"We underline the need for a swift return to Turkey's constitutional order with its checks and balances and stress the importance for the rule of law and fundamental freedoms to prevail."
Thu, 14 Jul 2016 12:00:00 CEST President Juncker attends Asia-Europe Business Forum
Delivering his keynote speech to business leaders gathering in Ulaanbaatar, Mongolia, President Juncker called for strong public-private partnerships to promote the trade and investment that will deepen ties between Europe and Asia and deliver lasting economic prosperity.
Thu, 14 Jul 2016 12:00:00 CEST Capital Markets Union boosts investment
The Commission has adopted new proposals that will support Europe's venture-capital industry, encourage new investment in social projects, and make it easier to invest in the small and medium-sized companies driving innovation.
Wed, 13 Jul 2016 12:00:00 CEST Completing the reform of the Common European Asylum System
Today the Commission has completed its comprehensive response in the field of migration and asylum, proposed a common EU Resettlement Framework, and assessed the latest developments on visa reciprocity with the U.S. and Canada.
Wed, 13 Jul 2016 12:00:00 CEST 18th EU-China Summit in Beijing
On 12-13 July, President Juncker, along with European Council President Tusk, represents the EU at the 18th bilateral Summit between the European Union and China in Beijing.
Tue, 12 Jul 2016 12:00:00 CEST EU-U.S. Privacy Shield launched
A new framework is now in place for protecting the fundamental rights of EU citizens whose personal data is transferred to the US and giving legal clarity to business about their obligations when carrying out data transfers.
Fri, 08 Jul 2016 12:00:00 CEST EU and NATO deepen cooperation
At today's NATO Summit in Warsaw, President Juncker signed a Joint Declaration on EU-NATO cooperation with the NATO Secretary-General and European Council President. The President also called for transatlantic unity alongside US President, Barack Obama.
Thu, 07 Jul 2016 12:00:00 CEST Stability and Growth Pact: update on the fiscal situation of Spain and Portugal
Commission confirms that Spain and Portugal will not correct their excessive deficit by the recommended deadline and recommends to the Council to take decisions establishing the absence of effective action.
Tue, 05 Jul 2016 12:00:00 CEST "Turning the EU into a Union of Europeans"
Today European Commission President, Jean-Claude Juncker, addressed the European Parliament on the outcome of last week's European Council summit, and reviewed the achievements of the Dutch Presidency of the Council of the EU.
Tue, 05 Jul 2016 12:00:00 CEST EU-Canada trade deal to be signed by governments; next steps on tax transparency and security
The Commission transmits the EU-Canada trade deal (CETA) to governments for signature. It took further steps to increase tax transparency in the wake of the "Panama papers" revelations and launched a Public-Private Partnership on cybersecurity.
Fri, 01 Jul 2016 12:00:00 CEST Launch of the Slovak Presidency of the Council
During the visit of the College to Bratislava, Commission President, Jean-Claude Juncker, has offered the Slovak Government the full support of the Commission as the country launches its first-ever Presidency of the Council of the European Union.
Wed, 29 Jun 2016 12:00:00 CEST European Council endorses Commission's priorities
In a press conference at the European Council, President Juncker expressed his satisfaction that the European Council had once again given its full backing to the political priorities of the Commission, in particular those related to jobs, growth and investment.
Wed, 29 Jun 2016 12:00:00 CEST EU-27 agrees to forge ahead with current priorities
Together with the Presidents of the European Council and of the European Commission, EU leaders met for the first time today without the United Kingdom at the table. They expressed their regret for the referendum result but showed determination to forge ahead with current priorities.
Tue, 28 Jun 2016 12:00:00 CEST President Juncker: the European project continues
Addressing the European Parliament on the follow-up to the British referendum, Mr Juncker called on the UK government to clarify the situation as rapidly as possible and stressed that we Europeans 'are not going to halt our journey into the future'.
Tue, 26 Jul 2016 10:00:00 GMT Article - Lux Prize: discover this year's finalists
General : The finalists competing for the 2016 Lux Film Prize have been announced: "À peine j´ouvre les yeux", "Ma vie de courgette" and "Toni Erdmann". The three films showcase a wide variety of genres, topics and artistic approaches: a testimony of a young generation in Tunisia, a stop-motion animation film portraying life in an orphanage and a political tragicomedy dealing with contemporary corporate culture.

Source : © European Union, 2016 - EP
Mon, 25 Jul 2016 13:05:00 GMT Press release - European Parliament to offset its 2015 carbon emissions - Committee on the Environment, Public Health and Food Safety
The European Parliament aims to become the first 100% carbon neutral EU institution, as decided at the end of last year by the Bureau (President, Vice-Presidents and Quaestors). In order to fulfil this commitment, a call for tender was opened on 16 July 2016.
Committee on the Environment, Public Health and Food Safety

Source : © European Union, 2016 - EP
Fri, 22 Jul 2016 11:00:00 +0200 Seasonally adjusted government deficit down to 1.6% of GDP in the euro area
In the first quarter of 2016, the seasonally adjusted general government deficit to GDP ratio stood at 1.6% in the euro area (EA19), a decrease compared with 2.3% in the fourth quarter of 2015. In the EU28, the deficit to GDP ratio stood at 1.8%, a decrease compared with 2.3% in the previous quarter.
Fri, 22 Jul 2016 11:00:00 +0200 Government debt up to 91.7% of GDP in euro area
At the end of the first quarter of 2016, the government debt to GDP ratio in the euro area (EA19) stood at 91.7%, compared with 90.7% at the end of the fourth quarter of 2015. In the EU28, the ratio decreased from 85.3% to 84.8%. Compared with the first quarter of 2015, the government debt to GDP ratio fell in both the euro area (from 93.0% to 91.7%) and the EU28 (from 88.1% to 84.8%).
Wed, 20 Jul 2016 11:00:00 +0200 EU28 current account surplus €10.5 bn
The EU28 seasonally adjusted current account of the balance of payments recorded a surplus of €10.5 bn in May 2016, compared with surpluses of €12.9 bn in April 2016 and €9.4 bn in May 2015, according to estimates from Eurostat, the statistical office of the European Union.
Tue, 19 Jul 2016 11:00:00 +0200 Positive developments since 2008 in the EU on education, climate change and energy
The Europe 2020 strategy, adopted by the European Council in June 2010, aims at establishing a smart, sustainable and inclusive economy with high levels of employment, productivity and social cohesion. The key objectives of the strategy are expressed in the form of targets in five areas: employment, research & development (R&D), climate change & energy, education and poverty reduction, to be reached by 2020.
Thu, 21 Jul 2016 08:33:00 UT Space... the final frontier [heic1615]
Fifty years ago Captain Kirk and the crew of the starship Enterprise began their journey into space – the final frontier. Now, as the newest Star Trek film hits cinemas, the NASA/ESA Hubble space telescope is also exploring new frontiers, observing distant galaxies in the galaxy cluster Abell S1063 as part of the Frontier Fields programme.
Mon, 18 Jul 2016 07:43:00 UT What lies beneath: Venus' surface revealed through the clouds
Using observations from ESA's Venus Express satellite, scientists have shown for the first time how weather patterns seen in Venus' thick cloud layers are directly linked to the topography of the surface below. Rather than acting as a barrier to our observations, Venus' clouds may offer insight into what lies beneath.
Tue, 12 Jul 2016 11:43:00 UT Gravitational vortex provides new way to study matter close to a black hole
ESA's orbiting X-ray observatory, XMM-Newton, has proved the existence of a 'gravitational vortex' around a black hole. The discovery, aided by NASA's NuSTAR mission, solves a mystery that has eluded astronomers for more than 30 years and will allow them to map the behaviour of matter very close to black holes. It could also open the door to future investigations of Albert Einstein's general relativity.
Thu, 07 Jul 2016 09:00:00 UT The curious case of Earth's leaking atmosphere
Earth's atmosphere is leaking. Every day, around 90 tonnes of material escapes from our planet's upper atmosphere and streams out into space. Although missions such as ESA's Cluster fleet have long been investigating this leakage, there are still many open questions. How and why is Earth losing its atmosphere – and how is this relevant in our hunt for life elsewhere in the Universe?
Tue, 26 Jul 2016 00:00:00 GMT Replacing oil in plastics production with organic waste
Alternative energy sources are gradually replacing fossil fuels, but can oil be replaced in the production of the plastics we all use in our daily lives? Innovative technologies are replacing oil with vegetable components to make plastics with fascinating properties.
Tue, 26 Jul 2016 00:00:00 GMT Savage warfare: examining the past
In war, there are rules - but sometimes countries decide that they don't apply. Colonial campaigns, for example, were often seen as exceptions. EU-funded research is studying several fought over a century ago. Ancient history? Hardly. Many aspects of this troubled past remain relevant to current debates as the world attempts to tackle terrorism.
Mon, 25 Jul 2016 00:00:00 GMT Mimicking nature for greener industrial products
Inspired by nature, researchers and industry have teamed up to find new environmentally-friendly processes converting agricultural waste biomass into novel ingredients for industrial and consumer products such as a bio-based glue, domestic cleaners and beauty products.
Fri, 22 Jul 2016 00:00:00 GMT The fascinating science behind tailor-made bones
Take a look at the growing science of generating tailor-made bones to transplant into humans. Traditional transplants have been around for many years, but the procedure would be so much easier if doctors could easily regenerate specific bone tissue for an individual patient.
News
last updated: Fri, 18 Dec 2015 01:22:34 GMT
Thu, 28 Jun 2012 14:30:00 +0200 Nitrogen oxide emissions still a major problem in Europe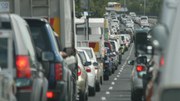 Air pollution emitted from sources such as traffic, industry and households is still above internationally agreed limits in many European countries, according to data published today. The accompanying report from the European Environment Agency (EEA) confirms an initial assessment published earlier this year, showing 12 EU Member States exceeded limits under the National Emissions Ceilings (NEC) Directive in 2010.
Wed, 27 Jun 2012 10:05:00 +0200 Rio+20 agreement - a modest step in the right direction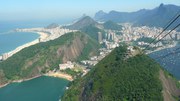 At last week's Earth Summit in Rio de Janeiro, delegates did not agree to any ambitious treaties or deadlines for dealing with pressing issues such as climate change, food and water scarcity. However, there were many positive signs for the future global environment.
Wed, 20 Jun 2012 11:45:00 +0200 New cars sold in 2011 were 3.3 % more fuel efficient than those sold in 2010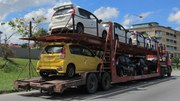 Europeans are buying cars that are more efficient. Average carbon dioxide emissions per kilometre continue to fall in Europe, according to preliminary figures released today. The 2011 data from the European Environment Agency (EEA) also show that car manufacturers are mostly on track to meeting European Union (EU) targets.
Mon, 18 Jun 2012 15:00:00 +0200 Rio+20 – time to rethink the way we use natural resources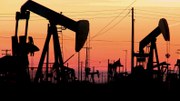 This week the Rio de Janeiro summit on sustainable development will open. Rio+20 is an opportunity to look back at changes in our environment since the first Earth Summit in 1992, and also a time to look to the future, re-evaluating the way our economies and our societies depend on the environment and natural resources.
powered by zFeeder