General European News; »
Sat, 29 Aug 2015 18:56:15 GMT More ID, Bag Checks on Europe's Trains After Foiled Attack - New York Times
Fri, 28 Aug 2015 21:13:59 GMT Europe's Halting Response to Migrant Crisis Draws Criticism as Toll Mounts - New York Times
Thu, 27 Aug 2015 23:41:23 GMT Google Rebuts Europe on Antitrust Charges - New York Times
Sat, 29 Aug 2015 12:36:55 GMT EU parliament chief attacks 'cynical' states over refugee crisis - Reuters
Thu, 27 Aug 2015 09:45:30 GMT Migrants crisis: Austria and Balkans call for EU answer - BBC News
Wed, 26 Aug 2015 20:39:13 GMT This migration crisis could test the European project to destruction - Telegraph.co.uk
Tue, 25 Aug 2015 17:51:50 GMT Europe's migrant crisis will not slow and EU nations must share duties, says UN - The Guardian
Wed, 26 Aug 2015 18:52:45 GMT Settling on credible solutions to the European Union's refugee crisis - The Guardian
Wed, 26 Aug 2015 15:32:25 GMT Germany is the first European country to free Syrian refugees from a draconian ... - Quartz
Tue, 25 Aug 2015 15:56:16 GMT EU migrant crisis: Map shows how road to Europe represents danger at every ... - The Independent
euronews
last updated: Sun, 30 Aug 2015 11:46:38 GMT
Sun, 30 Aug 2015 08:57:08 GMT Migrant crisis: Joint border patrols by Bulgarian and Hungarian police
Bulgarian police are helping Hungarian colleagues mount border patrols amid suspicions that gangs from Bulgaria are heavily involved in people…



Sun, 30 Aug 2015 05:53:16 GMT Cries of 'Revolution' at Lebanon rubbish rally
It started as a protest against rubbish piling up. Now they are chanting 'Revolution'. Back on the streets of Beirut again on Saturday night,…



Sun, 30 Aug 2015 04:09:09 GMT Destination northern Europe: thousands make daily 'journey of death'
It's being called the 'journey of death.' Those who manage to make it through to Europe from Africa and the Middle East often face further struggles…



Sun, 30 Aug 2015 01:55:12 GMT Turkey joins US-led coalition in airstrikes against ISIL in Syria
For the first time Turkish fighter jets have taken part in US-led airstrikes against the self-proclaimed Islamic State - also known as IS, or ISIL -…



Sun, 30 Aug 2015 00:25:13 GMT Alexis Tsipras appeals for mandate to complete political reforms in Greece
A little over a week after "resigning as Prime Minister of…



Sat, 29 Aug 2015 22:41:10 GMT Tighter security to be imposed at European railway stations
Tighter security controls will be imposed at European railway stations, France's Interior Minister Bernard Cazeneuve has announced following a…



powered by zFeeder
EU Institutions and Agencies News; »
Thu, 27 Aug 2015 12:00:00 CEST President Juncker welcomes Ukrainian reforms and shows concern about Minsk agreements
President Jean-Claude Juncker received the President of Ukraine Petro Poroshenko for bilateral talks taking in several matters including concerns around the implementation of the Minsk Agreements and progress towards visa liberalisation.
Wed, 26 Aug 2015 12:00:00 CEST Commission to come forward with a comprehensive response in support of the agricultural sector
At today's press briefing, Commissioner Phil Hogan explained the Commission's work towards a comprehensive response to difficulties in the agricultural sector.
Thu, 20 Aug 2015 12:00:00 CEST Commission signs three-year ESM stability support programme for Greece
The European Commission signs the Memorandum of Understanding (MoU) with Greece for a new stability support programme. Press Conference by CommissionerArias Cañete on preparation underway ahead of UN Climate Conference (COP 21) in Paris.
Fri, 14 Aug 2015 12:00:00 CEST A European Response to Migration
Showing solidarity and sharing responsibility. Press Conference by Migration and Home Affairs Commissioner Dimitris Avramopoulos.
Wed, 22 Jul 2015 12:00:00 CEST Kick-starting investment; changing EFSM; supporting workers and refugees
The Commission agreed on measures to kick-start investment in the real economy. It also proposed changes to the EFSM Regulation to protect non-euro area Member States, highlighted support to redundant workers and discussed migration.
Fri, 17 Jul 2015 12:00:00 CEST President Juncker in Cyprus: The past should not be in the way of re-unification
The Cypriot economy, energy questions and progress in the Cyprus talks featured high on the agenda of this visit of President Juncker. The President met President Anastasiades and Turkish Cypriot leader Mustafa Akıncı and spoke before the Parliament, calling for unity and confirming the Commission's full support.
Wed, 15 Jul 2015 12:00:00 CEST €35 billion for Greece mobilised; progress towards Energy Union
The Commission mobilises additional €35 billion support for Greece. It also presents a new deal for energy consumers and proposes to re-shape the European electricity market, update energy efficiency labelling and revise the EU Emissions Trading System. 
Tue, 14 Jul 2015 12:00:00 CEST EU commitment against poverty and for sustainable development in Addis Ababa
International Cooperation and Development Commissioner Neven Mimica takes part in the Third International Conference on Financing for Development aiming at finding financial and non-financial means of implementation to support the post-2015 development agenda.
Mon, 13 Jul 2015 12:00:00 CEST Agreement on Greece; President Juncker satisfied: "There will not be a Grexit"
In the early morning of 13 July, the Euro summit agreed to start negotiations on a support programme for Greece under the European Stability Mechanism, subject to strict conditions and accompanied by support for growth and employment in the order of EUR 35 billion.
Wed, 08 Jul 2015 12:00:00 CEST Result of the Euro summit on Greece
The Euro summit of 7 July discussed the situation in Greece following the referendum of 5 July. After the summit, President Juncker explained to the media that he expects the Greek government to submit its reform proposals by Friday morning.
Tue, 07 Jul 2015 12:00:00 CEST College discusses situation in Greece and TTIP
The Commission discussed the situation in Greece following the referendum ahead of the Euro Summit and the Transatlantic Trade and Investment Partnership.
Wed, 01 Jul 2015 12:00:00 CEST EMU and EU budget discussed; defunct proposals withdrawn
The College of Commissioners sets out short-term steps towards completing Economic and Monetary Union, withdraws defunct legislation and discusses financing of the EU budget.
Tue, 30 Jun 2015 12:00:00 CEST EU to end roaming charges by June 2017
Commission proposals to end huge telephone bills while on holiday and poor Internet connections finally to become a reality.
Mon, 29 Jun 2015 12:00:00 CEST President Juncker wants the Greek people to know the truth
President Juncker explained the proposed package for Greece, rejected by the government, highlighting that it was demanding and comprehensive but fair. He made clear that people should know the truth and that voting "yes" in the forthcoming referendum would be a "yes" to Europe.
Mon, 29 Jun 2015 12:00:00 CEST EU-China Summit marks a 40-year partnership
EU and China forge new commitments from intellectual property to climate change at 17th bilateral EU-China summit.
Sun, 28 Jun 2015 12:00:00 CEST Information from the European Commission on the latest draft proposals in the context of negotiations with Greece
In the interest of transparency and for the information of the Greek people, the European Commission is publishing the latest proposals agreed among the three institutions (EC, ECB and IMF), which take into account the proposals of the Greek authorities of 8, 14, 22 and 25 June as well as the talks at political and technical level throughout the week.
Fri, 26 Jun 2015 12:00:00 CEST European Council agrees on the fate of 60,000 migrants
The European Council covered a broad agenda reflecting the many challenges which Europe has to address: migration, the future of the Economic and Monetary Union; security, defence, and the digital agenda. It also decided to name Jacques Delors an honorary European citizen.
Wed, 24 Jun 2015 12:00:00 CEST Commission appoints new Secretary-General; reshuffles senior management
Continuity and change being equally important for the success of this College, a significant number of senior managers will be taking on new responsibilities. The College also took two anti-trust decisions.
Mon, 22 Jun 2015 12:00:00 CEST Five Presidents' Report on Economic and Monetary Union
President J.-C.Juncker, together with Presidents D.Tusk (Euro Summit), J.Dijsselbloem (Eurogroup), M.Draghi (ECB) and M.Schulz (EP) has revealed ambitious plans on how to deepen the Economic and Monetary Union (EMU) as of 1 July 2015 and how to complete it by latest 2025.
Wed, 26 Aug 2015 10:02:00 UT The wings of the butterfly - New Hubble image of the Twin Jet Nebula [heic1518]
The shimmering colours visible in this NASA/ESA Hubble Space Telescope image show off the remarkable complexity of the Twin Jet Nebula. The new image highlights the nebula's shells and its knots of expanding gas in striking detail. Two iridescent lobes of material stretch outwards from a central star system. Within these lobes two huge jets of gas are streaming from the star system at speeds in excess of one million kilometres per hour.
Tue, 25 Aug 2015 10:09:00 UT Gaia's first year of scientific observations
Last Friday, 21 August, ESA's billion-star surveyor, Gaia, completed its first year of science observations in its main survey mode.
Tue, 25 Aug 2015 07:25:00 UT XMM-Newton Announcement of Opportunity (AO-15)
Proposals are solicited for observations with XMM-Newton in response to the fourteenth Announcement of Opportunity, AO-15, issued 25 August 2015. This AO covers the period May 2016 to April 2017 and is open to proposers from all over the world.
Thu, 20 Aug 2015 15:22:00 UT The tumultuous heart of our Galaxy
This new image of powerful remnants of dead stars and their mighty action on the surrounding gas from ESA's XMM-Newton X-ray observatory reveals some of the most intense processes taking place at the centre of our galaxy, the Milky Way.
Fri, 28 Aug 2015 10:00:00 GMT New survey shows potential for cross-border access to online content, mainly among young people
Considering a paid subscription to watch films, listen to music, play games or read e-books online? For almost one in three Europeans, it would be important to be able to use this subscription when travelling in another EU country. The younger the people are, the more they are attracted by cross-border opportunities. The figure goes up to 58 % amongst the 15-24 year olds and 46 % of those aged 25-39.
Thu, 27 Aug 2015 09:12:11 GMT What is Photonics? Discover the power of light
New lighting solutions such as LEDs, lasers, computer and TV displays, the fibre-optic cables that are the backbone of the internet and of telephone systems, cameras, sensors: These and many other applications in all fields, from medicine to communications, manufacturing and design, depend on Photonics. But even though Photonics is a key enabling technology and already part of everybody's life, it has a low visibility among non-experts. The EU is therefore funding three outreach projects
Fri, 28 Aug 2015 00:00:00 GMT An online design platform for intelligent manufacturing
The Manutelligence project is creating an online platform for manufacturing companies that aims to boost efficiency when designing a new service or product. The platform will also enable the reuse and optimisation of designs and close the gap between design, manufacturing and testing.
Fri, 28 Aug 2015 00:00:00 GMT Unlocking new recharging solutions for electric cars
The EU-funded FASTINCHARGE project is designing a more practical and efficient means of recharging electric vehicles (EV). In doing so, the project aims to make electric vehicles more appealing to consumers - helping car makers become more competitive.
Thu, 27 Aug 2015 00:00:00 GMT A safer, cheaper, greener Li-ion for electric cars
An EU-funded project has developed innovative components, chemical technologies and manufacturing processes for cheaper, more-dependable and greener Lithium-ion batteries. These breakthroughs promise to boost competitiveness among European battery and electric vehicle manufacturers.
Wed, 26 Aug 2015 00:00:00 GMT Community level health insurance: does it work?
Community-based health insurance schemes are often supported as a route to universal health coverage in countries such as India, with limited public funds. But without government subsidies or technical support, such schemes are unlikely to achieve their objectives, as EU-funded researchers have found out.
News
last updated: Sat, 04 Oct 2014 19:14:27 GMT
Thu, 28 Jun 2012 14:30:00 +0200 Nitrogen oxide emissions still a major problem in Europe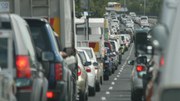 Air pollution emitted from sources such as traffic, industry and households is still above internationally agreed limits in many European countries, according to data published today. The accompanying report from the European Environment Agency (EEA) confirms an initial assessment published earlier this year, showing 12 EU Member States exceeded limits under the National Emissions Ceilings (NEC) Directive in 2010.
Wed, 27 Jun 2012 10:05:00 +0200 Rio+20 agreement - a modest step in the right direction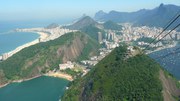 At last week's Earth Summit in Rio de Janeiro, delegates did not agree to any ambitious treaties or deadlines for dealing with pressing issues such as climate change, food and water scarcity. However, there were many positive signs for the future global environment.
Wed, 20 Jun 2012 11:45:00 +0200 New cars sold in 2011 were 3.3 % more fuel efficient than those sold in 2010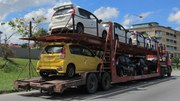 Europeans are buying cars that are more efficient. Average carbon dioxide emissions per kilometre continue to fall in Europe, according to preliminary figures released today. The 2011 data from the European Environment Agency (EEA) also show that car manufacturers are mostly on track to meeting European Union (EU) targets.
Mon, 18 Jun 2012 15:00:00 +0200 Rio+20 – time to rethink the way we use natural resources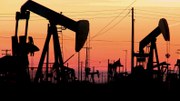 This week the Rio de Janeiro summit on sustainable development will open. Rio+20 is an opportunity to look back at changes in our environment since the first Earth Summit in 1992, and also a time to look to the future, re-evaluating the way our economies and our societies depend on the environment and natural resources.
powered by zFeeder