General European News; »
Tue, 27 Sep 2016 13:04:08 GMT Britain's fear of European army muddles EU defense plan - Reuters
Tue, 27 Sep 2016 10:12:00 GMT EU/Europe Quo Vadis - Modern Diplomacy

Modern Diplomacy



EU/Europe Quo VadisModern Diplomacy

Revisiting and rethinking

Europe

recently on these very pages, prof. Anis Bajrektarevic asked: "… is the

EU

the world's last cosmopolitan enjoying its postmodern holiday from history? Is that possibly the lost Atlántida or mythical Arcadia– a Hegelian

...
Tue, 27 Sep 2016 15:49:34 GMT US banks look to Europe for top hires after Brexit - Financial Times
Mon, 26 Sep 2016 23:34:14 GMT ISIS may strike Europe with car bomb & chemical attacks, warns EU counter-terrorism chief - RT
Tue, 27 Sep 2016 14:41:54 GMT What future for Jews in Europe? A debate in the EU Parliament - New Europe
Mon, 26 Sep 2016 12:49:27 GMT We're in more danger than we think - Hungary lashes out at EU migrant quota - Express.co.uk
Sun, 25 Sep 2016 19:03:29 GMT Apple Goes Without a Lobby Into European Fray - Wall Street Journal
Tue, 27 Sep 2016 14:41:39 GMT Verhofstadt warns Britain about European Parliament's Brexit power - Financial Times
Sun, 15 May 2016 06:22:48 GMT Boris Johnson: The EU wants a superstate, just as Hitler did - Telegraph.co.uk
Tue, 27 Sep 2016 16:41:15 GMT MEPs launch "EULeaks", a platform for whistleblowers within the EU - Deutsche Welle
powered by zFeeder
EU Institutions and Agencies News; »
Mon, 26 Sep 2016 11:00:00 +0200 1 in 5 tourism nights of EU residents spent by tourists aged 65 or over
With over 1.2 billion nights spent during their trips all over the world in 2014, tourists aged 65 or over (hereafter "older tourists") living in the European Union (EU) accounted for 20% of the tourism activity (in terms of number of nights spent by EU residents).
Fri, 23 Sep 2016 11:00:00 +0200 More than 80% of primary school pupils in the EU were studying a foreign language in 2014
In 2014, more than 18 million primary school pupils (or 84% of all the pupils at this level) in the European Union (EU) were studying at least one foreign language, including nearly 1 million (around 5%) studying two foreign languages or more. At primary level, English was by far the most popular language, studied by over 17 million pupils.
Thu, 22 Sep 2016 11:00:00 +0200 Number of first time asylum seekers slightly up to almost 306 000 in the second quarter of 2016
During the second quarter of 2016 (from April to June 2016), 305 700 first time asylum seekers applied for international protection in the Member States of the European Union (EU), up by 6% compared with the first quarter of 2016 (when 287 100 first time applicants were registered).
Tue, 20 Sep 2016 11:00:00 +0200 A digital publication to shed light on energy in the European Union
Lighting, heating, moving, producing: energy is essential for our day-to-day life. Turning on our computers or starting our cars are actions that we take for granted, yet they represent the final stage of a complex process, from extraction to final consumption. For example crude oil is transformed into motor gasoline, while fossil, nuclear and renewable energy are transformed into electricity.
last updated: Wed, 28 Sep 2016 04:44:53 GMT
Tue, 27 Sep 2016 00:00:00 GMT Collaborative, cost-effective approach to fuel cell manufacturing
Efforts to establish a robust hydrogen-based transport sector in Europe must be underpinned by an equally healthy manufacturing industry for essential hydrogen-powered vehicle components.
Mon, 26 Sep 2016 00:00:00 GMT New synergies to protect the cities of the sea: coral reefs
Bringing together an international team of coral reef scientists, an EU-funded project is generating crucial insights into reef ecosystems that may contribute to the conservation of these environmentally, socially and economically important habitats.
Mon, 26 Sep 2016 00:00:00 GMT Zooming in on promising materials with new modelling software
Nanoscale modelling software developed by an EU-funded project aims to accelerate the discovery of novel materials and chemical processes - a boost to Europe's industrial innovation and competitiveness.
Fri, 23 Sep 2016 00:00:00 GMT A faster, more efficient way to search for patents
If you're among the growing ranks of entrepreneurs launching start-ups, you have probably already discovered how complicated, time-consuming and expensive it is to search patent databases to check if your bright idea is really new. European researchers are solving the problem with innovative search technology that will soon be implemented commercially.
News
last updated: Fri, 18 Dec 2015 01:22:34 GMT
Thu, 28 Jun 2012 14:30:00 +0200 Nitrogen oxide emissions still a major problem in Europe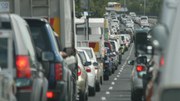 Air pollution emitted from sources such as traffic, industry and households is still above internationally agreed limits in many European countries, according to data published today. The accompanying report from the European Environment Agency (EEA) confirms an initial assessment published earlier this year, showing 12 EU Member States exceeded limits under the National Emissions Ceilings (NEC) Directive in 2010.
Wed, 27 Jun 2012 10:05:00 +0200 Rio+20 agreement - a modest step in the right direction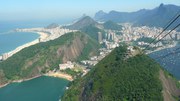 At last week's Earth Summit in Rio de Janeiro, delegates did not agree to any ambitious treaties or deadlines for dealing with pressing issues such as climate change, food and water scarcity. However, there were many positive signs for the future global environment.
Wed, 20 Jun 2012 11:45:00 +0200 New cars sold in 2011 were 3.3 % more fuel efficient than those sold in 2010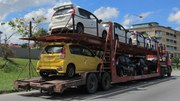 Europeans are buying cars that are more efficient. Average carbon dioxide emissions per kilometre continue to fall in Europe, according to preliminary figures released today. The 2011 data from the European Environment Agency (EEA) also show that car manufacturers are mostly on track to meeting European Union (EU) targets.
Mon, 18 Jun 2012 15:00:00 +0200 Rio+20 – time to rethink the way we use natural resources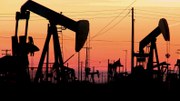 This week the Rio de Janeiro summit on sustainable development will open. Rio+20 is an opportunity to look back at changes in our environment since the first Earth Summit in 1992, and also a time to look to the future, re-evaluating the way our economies and our societies depend on the environment and natural resources.
powered by zFeeder