General European News; »
Wed, 29 Jul 2015 17:35:43 GMT Jeremy Corbyn backs British membership of EU - The Guardian
Wed, 29 Jul 2015 12:26:03 GMT Disneyland Paris overcharging foreign visitors, says EU - euronews
Tue, 28 Jul 2015 16:36:03 GMT EU hopes to build bridges between Iran and neighbours - Financial Times
Sun, 26 Jul 2015 23:01:00 GMT Universities throw weight behind case for keeping Britain in European Union - The Guardian
Fri, 24 Jul 2015 00:02:39 GMT Obama urges UK to stay in European Union - BBC News
Tue, 28 Jul 2015 07:33:49 GMT The Energy Security Dilemma of Turkish Stream - Carnegie Europe
Tue, 28 Jul 2015 05:07:40 GMT Three Jamaicans receive EU scholarship to study in Europe - Jamaica Observer
Sun, 26 Jul 2015 23:37:22 GMT Why is EU free movement so important? - BBC News
Tue, 28 Jul 2015 13:49:27 GMT Europe migrant crisis: Where are asylum seekers coming from and where are they ... - Irish Times
Mon, 27 Jul 2015 23:50:00 GMT The Economist explains - The Economist (blog)
euronews
last updated: Wed, 29 Jul 2015 23:32:46 GMT
Wed, 29 Jul 2015 20:12:16 GMT Tsipras warns Syriza anti-bailout rebels of possible early Greece election
The Greek Prime Minister Alexis Tsipras has warned rebels in his Syriza party that he could be forced to call early elections if he no longer has a…



Wed, 29 Jul 2015 19:15:19 GMT What's gone wrong with Rome?
'Rubbish' is not a word you might associate with Rome but the Eternal City is looking decidedly dirty nowadays, with piles of garbage stacking up on…



Wed, 29 Jul 2015 17:17:17 GMT Zion Harvey, 8, becomes youngest ever to receive double hand transplant
American boy Zion Harvey has made history by becoming the first ever child to receive a double-hand transplant. He lost his hands and both feet due…



Wed, 29 Jul 2015 17:06:01 GMT Romanian police make record heroin seizure
Police in Romania have made the country's record seizure of heroin, recovering 333 kilograms of the drug with an estimated street value of over 40…



Wed, 29 Jul 2015 16:25:16 GMT Turkey pounds PKK positions in 'anti-terror' operation
Turkey calls it a "synchronised fight against terror" - targeting Islamic State and Kurdish militants. But Kurdish Workers Party or PKK positions…



Wed, 29 Jul 2015 15:57:14 GMT Afghan Taliban leader Mullah Omar is confirmed dead
After mounting speculation, the Afghan President's office has confirmed reclusive Taliban leader Mohammad Mullah Omar is dead. Afghan intelligence…



powered by zFeeder
EU Institutions and Agencies News; »
Wed, 22 Jul 2015 12:00:00 CEST Kick-starting investment; changing EFSM; supporting workers and refugees
The Commission agreed on measures to kick-start investment in the real economy. It also proposed changes to the EFSM Regulation to protect non-euro area Member States, highlighted support to redundant workers and discussed migration.
Fri, 17 Jul 2015 12:00:00 CEST President Juncker in Cyprus: The past should not be in the way of re-unification
The Cypriot economy, energy questions and progress in the Cyprus talks featured high on the agenda of this visit of President Juncker. The President met President Anastasiades and Turkish Cypriot leader Mustafa Akıncı and spoke before the Parliament, calling for unity and confirming the Commission's full support.
Wed, 15 Jul 2015 12:00:00 CEST €35 billion for Greece mobilised; progress towards Energy Union
The Commission mobilises additional €35 billion support for Greece. It also presents a new deal for energy consumers and proposes to re-shape the European electricity market, update energy efficiency labelling and revise the EU Emissions Trading System. 
Tue, 14 Jul 2015 12:00:00 CEST EU commitment against poverty and for sustainable development in Addis Ababa
International Cooperation and Development Commissioner Neven Mimica takes part in the Third International Conference on Financing for Development aiming at finding financial and non-financial means of implementation to support the post-2015 development agenda.
Mon, 13 Jul 2015 12:00:00 CEST Agreement on Greece; President Juncker satisfied: "There will not be a Grexit"
In the early morning of 13 July, the Euro summit agreed to start negotiations on a support programme for Greece under the European Stability Mechanism, subject to strict conditions and accompanied by support for growth and employment in the order of EUR 35 billion.
Wed, 08 Jul 2015 12:00:00 CEST Result of the Euro summit on Greece
The Euro summit of 7 July discussed the situation in Greece following the referendum of 5 July. After the summit, President Juncker explained to the media that he expects the Greek government to submit its reform proposals by Friday morning.
Tue, 07 Jul 2015 12:00:00 CEST College discusses situation in Greece and TTIP
The Commission discussed the situation in Greece following the referendum ahead of the Euro Summit and the Transatlantic Trade and Investment Partnership.
Wed, 01 Jul 2015 12:00:00 CEST EMU and EU budget discussed; defunct proposals withdrawn
The College of Commissioners sets out short-term steps towards completing Economic and Monetary Union, withdraws defunct legislation and discusses financing of the EU budget.
Tue, 30 Jun 2015 12:00:00 CEST EU to end roaming charges by June 2017
Commission proposals to end huge telephone bills while on holiday and poor Internet connections finally to become a reality.
Mon, 29 Jun 2015 12:00:00 CEST President Juncker wants the Greek people to know the truth
President Juncker explained the proposed package for Greece, rejected by the government, highlighting that it was demanding and comprehensive but fair. He made clear that people should know the truth and that voting "yes" in the forthcoming referendum would be a "yes" to Europe.
Mon, 29 Jun 2015 12:00:00 CEST EU-China Summit marks a 40-year partnership
EU and China forge new commitments from intellectual property to climate change at 17th bilateral EU-China summit.
Sun, 28 Jun 2015 12:00:00 CEST Information from the European Commission on the latest draft proposals in the context of negotiations with Greece
In the interest of transparency and for the information of the Greek people, the European Commission is publishing the latest proposals agreed among the three institutions (EC, ECB and IMF), which take into account the proposals of the Greek authorities of 8, 14, 22 and 25 June as well as the talks at political and technical level throughout the week.
Fri, 26 Jun 2015 12:00:00 CEST European Council agrees on the fate of 60,000 migrants
The European Council covered a broad agenda reflecting the many challenges which Europe has to address: migration, the future of the Economic and Monetary Union; security, defence, and the digital agenda. It also decided to name Jacques Delors an honorary European citizen.
Wed, 24 Jun 2015 12:00:00 CEST Commission appoints new Secretary-General; reshuffles senior management
Continuity and change being equally important for the success of this College, a significant number of senior managers will be taking on new responsibilities. The College also took two anti-trust decisions.
Mon, 22 Jun 2015 12:00:00 CEST Five Presidents' Report on Economic and Monetary Union
President J.-C.Juncker, together with Presidents D.Tusk (Euro Summit), J.Dijsselbloem (Eurogroup), M.Draghi (ECB) and M.Schulz (EP) has revealed ambitious plans on how to deepen the Economic and Monetary Union (EMU) as of 1 July 2015 and how to complete it by latest 2025.
Wed, 17 Jun 2015 12:00:00 CEST Making Corporate Taxation fairer and more transparent
In a further move to make tax systems fairer, more efficient, growth-friendly and transparent, the Commission presented an Action Plan to fundamentally reform corporate taxation in the EU and published a "Top 30" list of tax havens across the world.
Fri, 12 Jun 2015 12:00:00 CEST EU-Mexico Summit: Modernisation of the bilateral legal framework
During the 7th EU-Mexico Summit held in Brussels negotiations to modernise the bilateral legal framework were launched and existing bilateral mechanisms and dialogues were reviewed.
Fri, 12 Jun 2015 12:00:00 CEST President Juncker marks 30 years of Schengen Agreement
On 14 June, Europe is celebrating the 30th anniversary of the Schengen Agreement. This was signed on 14 June 1985 and marked the start of the process that abolished internal border controls between Member States.
Thu, 11 Jun 2015 12:00:00 CEST EU-CELAC Summit: Increased political dialogue and economic relations
Bilateral and regional support programmes to the Latin American and Caribbean region and an international cooperation facility were announced during the EU-CELAC Summit.
Wed, 29 Jul 2015 15:20:55 GMT Workshop report on new EU eGovernment Action Plan
DG Connect/Public Services organised a workshop on 1 July 2015 in Brussels (the first of a series) to gather views and opinions from key stakeholders on their expectations from the new eGovernment Action Plan (2016-2020). The workshop also aimed to improve citizens and businesses experience when interacting with public administrations and to facilitate their relationship with governments. The workshop report provides an overview of what was discussed that day.
Wed, 29 Jul 2015 10:01:22 GMT Organisation of STARTS prize
As part of its activities in linking the Arts into innovation activities under the heading STARTS (S&T&ARTS) the European Commission (DG CONNECT) is launching a call for 'Organisation of STARTS prize'. The deadline for submission of proposals is September 21st, 17.00
Wed, 29 Jul 2015 00:00:00 GMT Investing in Europe's bright future in fusion
The EU-funded FUSENET project created new learning opportunities for Europe's future fusion scientists by developing educational materials, organising internships and bringing academia and industry closer together. While the project may be officially over, the concept has been kept very much alive through the ever-expanding FUSENET Association.
Wed, 29 Jul 2015 00:00:00 GMT Personalising breast cancer screening
Breast cancer is a leading cause of death for women, despite screening programmes cutting mortality rates. EU-funded researchers have developed new tools for personalised screening programmes to improve detection and prognosis - several of which are ready for use.
Tue, 28 Jul 2015 00:00:00 GMT Lymphocytes versus hepatitis B virus: caught in action
For the first time ever, two ERC grantees, Prof. Luca G. Guidotti and Dr Matteo Iannacone, have observed in vivo how specific white blood cells, so-called cytotoxic T lymphocytes, identify, target and attack liver cells that are infected with the hepatitis B virus. To witness these immune cells in action in real time, the two scientists developed advanced, dynamic imaging techniques. An estimated 240 million people are chronically infected with hepatitis B worldwide.
Mon, 27 Jul 2015 00:00:00 GMT Silent e-cars speak up
Electric vehicles are quiet - too quiet, possibly. Pedestrians and other vulnerable road users don't always hear them coming. An EU-funded project has developed a solution. This innovative accident prevention system detects persons at risk and warns them by emitting a sound directed at them and them alone.
News
last updated: Sat, 04 Oct 2014 19:14:27 GMT
Thu, 28 Jun 2012 14:30:00 +0200 Nitrogen oxide emissions still a major problem in Europe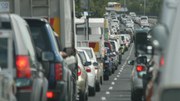 Air pollution emitted from sources such as traffic, industry and households is still above internationally agreed limits in many European countries, according to data published today. The accompanying report from the European Environment Agency (EEA) confirms an initial assessment published earlier this year, showing 12 EU Member States exceeded limits under the National Emissions Ceilings (NEC) Directive in 2010.
Wed, 27 Jun 2012 10:05:00 +0200 Rio+20 agreement - a modest step in the right direction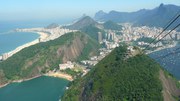 At last week's Earth Summit in Rio de Janeiro, delegates did not agree to any ambitious treaties or deadlines for dealing with pressing issues such as climate change, food and water scarcity. However, there were many positive signs for the future global environment.
Wed, 20 Jun 2012 11:45:00 +0200 New cars sold in 2011 were 3.3 % more fuel efficient than those sold in 2010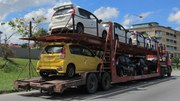 Europeans are buying cars that are more efficient. Average carbon dioxide emissions per kilometre continue to fall in Europe, according to preliminary figures released today. The 2011 data from the European Environment Agency (EEA) also show that car manufacturers are mostly on track to meeting European Union (EU) targets.
Mon, 18 Jun 2012 15:00:00 +0200 Rio+20 – time to rethink the way we use natural resources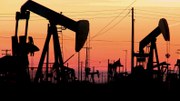 This week the Rio de Janeiro summit on sustainable development will open. Rio+20 is an opportunity to look back at changes in our environment since the first Earth Summit in 1992, and also a time to look to the future, re-evaluating the way our economies and our societies depend on the environment and natural resources.
powered by zFeeder