General European News; »
Tue, 21 Feb 2017 18:00:21 GMT Losing banking jobs to EU 'threatens financial stability across Europe' - The Guardian
Mon, 20 Feb 2017 21:01:41 GMT Europe wants Britain to pay billions into EU schemes up until 2023 - Telegraph.co.uk
Tue, 21 Feb 2017 12:55:00 GMT A meeting with Steve Bannon seemed to confirm that Europe must prepare for a policy of 'hostility towards the EU' - Business Insider
Tue, 21 Feb 2017 11:42:55 GMT EU tax chief admits Le Pen winning would be the end of the European project - CNBC
Mon, 20 Feb 2017 08:48:43 GMT EU referendum: The claims that won it for Brexit, fact checked - Telegraph.co.uk
Tue, 21 Feb 2017 13:49:45 GMT Windows 10 privacy settings still worrying European watchdogs - TechCrunch
Tue, 21 Feb 2017 20:31:33 GMT Haley: US Committed to European Allies - Voice of America
Tue, 21 Feb 2017 22:44:50 GMT Vice President Pence Appears to Support EU Freedom of Movement - Breitbart News
Tue, 21 Feb 2017 19:42:57 GMT Wall Street hits records as global growth hopes build - Financial Times
Thu, 16 Feb 2017 15:49:11 GMT The European Union's delicate political economy - The Economist
powered by zFeeder
EU Institutions and Agencies News; »
Mon, 20 Feb 2017 11:00:00 +0100 Energy consumption in the EU below its 1990 level
In 2015, gross inland energy consumption, which reflects the energy quantities necessary to satisfy all inland consumption, amounted in the European Union (EU) to 1 626 million tonnes of oil equivalent (Mtoe), below its 1990 level (-2.5%) and down by 11.6% compared to its peak of almost 1 840 Mtoe in 2006.
Fri, 17 Feb 2017 11:00:00 +0100 EU28 current account surplus €17.8 bn
The EU28 seasonally adjusted current account of the balance of payments recorded a surplus of €17.8 bn in December 2016, compared with surpluses of €16.2 bn in November 2016 and €11.4 bn in December 2015, according to estimates from Eurostat, the statistical office of the European Union.
Fri, 17 Feb 2017 11:00:00 +0100 Production in construction down by 0.2% in euro area
In December 2016 compared with November 2016, seasonally adjusted production in the construction sector decreased by 0.2% in the euro area (EA19), while it increased by 0.6% in the EU28, according to first estimates from Eurostat, the statistical office of the European Union. In November 2016, production in construction grew by 0.9% in the euro area and by 0.7% in the EU28.
Wed, 15 Feb 2017 11:00:00 +0100 Euro area international trade in goods surplus €28.1 bn
The first estimate for euro area (EA19) exports of goods to the rest of the world in December 2016 was €178.6 billion, an increase of 6% compared with December 2015 (€168.7 bn). Imports from the rest of the world stood at €150.5 bn, a rise of 4% compared with December 2015 (€144.4 bn).
Tue, 21 Feb 2017 09:09:00 UT The brightest, furthest pulsar in the Universe
ESA's XMM-Newton has found a pulsar – the spinning remains of a once-massive star – that is a thousand times brighter than previously thought possible.
Mon, 20 Feb 2017 13:07:00 UT INTEGRAL Announcement of Opportunity (AO-15)
Proposals are solicited for observations with INTEGRAL in response to the Fifteenth Announcement of Opportunity, AO-15, issued 20 February 2017. This AO covers the period January 2018 to December 2018.
Thu, 09 Feb 2017 15:00:00 UT Hubble finds big brother of Halley's Comet ripped apart by white dwarf [heic1703]
Scientists using the NASA/ESA Hubble Space Telescope have observed, for the first time, a massive, comet-like object that has been ripped apart and scattered in the atmosphere of a white dwarf. The destroyed object had a chemical composition similar to Halley's Comet, but was 100 000 times more massive than its famous counterpart.
Tue, 07 Feb 2017 11:05:00 UT Call for nominations for the JWST user committee (JSTUC)
STScI has issued a call for expressions of interest from community members who would like to serve as members of the James Webb Space Telescope Users Committee (JSTUC). At least two members of JSTUC will be astronomers from ESA member states. The deadline for receipt of nominations is 14 February 2017.
Mon, 20 Feb 2017 14:33:00 GMT Digital Day - Save the date
The Digital Day will take place on 23 March in Rome. The event is part of the official celebrations marking the 60th anniversary of the Treaties of Rome and is organised by the European Commission and the Republic of Italy, in collaboration with the Maltese Presidency of the European Union.
Mon, 20 Feb 2017 14:12:00 GMT eHealth Adoption Awards 2017
The eHealth Adoption Awards 2017 is a prize that recognises the work of adopters and their technological suppliers in implementing eHealth innovation for the benefit of patients. Both adopters and suppliers are invited to jointly apply and publicly present their success story at the eHealth Week in Malta.
Tue, 21 Feb 2017 00:00:00 GMT Safer roads for cyclists
Cyclists suffer a disproportionately high share of road accident injuries and fatalities. Through a combination of detection technologies, warning systems, information display and cooperation systems aimed at reducing collisions, EU-funded researchers are planning to cut fatality figures and make cycling safer.
Mon, 20 Feb 2017 00:00:00 GMT Community-based approaches to diabetes
Diabetes is a global health threat. Three EU-funded projects are testing community-based approaches to prevention and management of the disease in Europe, Asia and Africa.
Fri, 17 Feb 2017 00:00:00 GMT Integrating better care for older people
EU-funded project SUSTAIN aims to improve care services for the elderly by integrating the needs and wishes of patients. Such integrated, patient-centred care will promote better services and more choice for older people.
Thu, 16 Feb 2017 00:00:00 GMT From wings to walls: EU funded project turns on a new era in heating
Imagine wind turbine or aircraft wings that de-ice themselves in extreme conditions or floors and walls with invisible, built-in heating. Or even clothes that warm you up on the coldest of days.
News
last updated: Fri, 18 Dec 2015 01:22:34 GMT
Thu, 28 Jun 2012 14:30:00 +0200 Nitrogen oxide emissions still a major problem in Europe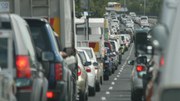 Air pollution emitted from sources such as traffic, industry and households is still above internationally agreed limits in many European countries, according to data published today. The accompanying report from the European Environment Agency (EEA) confirms an initial assessment published earlier this year, showing 12 EU Member States exceeded limits under the National Emissions Ceilings (NEC) Directive in 2010.
Wed, 27 Jun 2012 10:05:00 +0200 Rio+20 agreement - a modest step in the right direction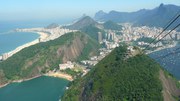 At last week's Earth Summit in Rio de Janeiro, delegates did not agree to any ambitious treaties or deadlines for dealing with pressing issues such as climate change, food and water scarcity. However, there were many positive signs for the future global environment.
Wed, 20 Jun 2012 11:45:00 +0200 New cars sold in 2011 were 3.3 % more fuel efficient than those sold in 2010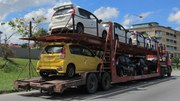 Europeans are buying cars that are more efficient. Average carbon dioxide emissions per kilometre continue to fall in Europe, according to preliminary figures released today. The 2011 data from the European Environment Agency (EEA) also show that car manufacturers are mostly on track to meeting European Union (EU) targets.
Mon, 18 Jun 2012 15:00:00 +0200 Rio+20 – time to rethink the way we use natural resources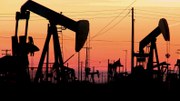 This week the Rio de Janeiro summit on sustainable development will open. Rio+20 is an opportunity to look back at changes in our environment since the first Earth Summit in 1992, and also a time to look to the future, re-evaluating the way our economies and our societies depend on the environment and natural resources.
powered by zFeeder