General European News; »
Wed, 27 May 2015 13:36:38 GMT Love tap - The Economist

The Economist



Love tapThe Economist

HUNGARY and the

European

Union have been on a tense footing for years, as Hungary's prime minister, Viktor Orban, has used his large majority in parliament to change the constitution and centralise political and economic power. Mr Orban has expressed ...

and more »
Thu, 28 May 2015 21:26:23 GMT Rhetoric hardens as Cameron kicks off negotiations with EU tour - Financial Times
Wed, 27 May 2015 19:05:35 GMT European Union Asks Member Countries to Accept Quotas of Migrants - New York Times
Thu, 28 May 2015 08:38:08 GMT The EU's Blindness About Eastern Europe - Carnegie Europe



The EU's Blindness About Eastern EuropeCarnegie Europe

If ever there was a chance for

European

Union leaders to show courage and take risks, it was at the Eastern Partnership (EaP) summit that took place in Riga on May 21–22. In the Latvian capital, the 28 leaders had the chance to reach out to Eastern

...and more »
Thu, 28 May 2015 13:20:39 GMT Net Neutrality On The Ropes In Europe As Some EU Members Wimp Out On ... - Techdirt (blog)
Thu, 28 May 2015 04:02:43 GMT Europe Letter: Cameron agenda must chime with EU interests - Irish Times
Wed, 27 May 2015 14:28:12 GMT WikiLeaks' Julian Assange on Europe's Secret Plan for Military Force on ... - Democracy Now!
Thu, 28 May 2015 22:28:19 GMT More Nigerian professionals in Europe than in Nigeria, says EU - WorldStage
Thu, 28 May 2015 13:41:42 GMT EU Claims Single Digital Market Plans Aren't Protectionist - Wall Street Journal
Wed, 27 May 2015 11:58:30 GMT More than four espressos a day can harm health: EU - The Straits Times
euronews
last updated: Fri, 29 May 2015 01:35:35 GMT
Thu, 28 May 2015 20:11:08 GMT Putin classifies Russian troop deaths during peacetime a state secret
Russian President Vladimir Putin has classified deaths of Russian troops in peacetime a state secret. The move comes as Moscow stands accused of…
Thu, 28 May 2015 18:54:17 GMT Strawberry fields damaged in central Poland
Heavy rainfall and hurricane-force winds have caused serious damage in central Poland. Strawberry fields have been damaged by hailstones in Komorow…
Thu, 28 May 2015 18:52:15 GMT Weapons linked to Basque group ETA found in France
A stockpile of weapons has been found in a house in the French town of Biarritz during a joint operation by French police and the Spanish Civil…
Thu, 28 May 2015 18:48:31 GMT Greece designs new two-euro coin amid fears of Grexit
Greece, beset by fears its economic troubles could force it out of the 19-member euro zone, has won a competition to design the logo of a…
Thu, 28 May 2015 18:28:27 GMT Malaysia: Police officials arrested as over 100 'migrant graves' discovered
Malaysia's deputy home minister says 139 uncovered graves, which are believed to contain the corpses of trafficked migrants, appear to hold one body…
Thu, 28 May 2015 16:48:14 GMT Angola: Suspended sentence for 'Blood Diamonds' writer and anti-corruption activist
Judges in Angola have overruled an out-of-court settlement and handed anti-corruption activist Rafael Marques de Morais a six-month suspended…
powered by zFeeder
EU Institutions and Agencies News; »
Thu, 28 May 2015 16:02:00 GMT Press release - TTIP: more US market access, reform investment protection, retain EU standards - Committee on International Trade
An EU-US trade deal should deepen EU access to the US market, but must not undermine EU standards or the right to regulate in the public interest, say Trade Committee MEPs in draft recommendations voted on Thursday. Tools for resolving disputes between investors and states should be reformed and improved, they add.
Committee on International Trade

Source : © European Union, 2015 - EP
Thu, 28 May 2015 13:39:00 GMT Article - Red Cross: "Life in Syria after years of conflict has become very difficult"
General : Millions of people are on the run in places such as Syria and Nigeria due to the rise of violent extremism, many of them receiving essential aid from the International Committee of the Red Cross (ICRC). Its president Peter Maurer was in the European Parliament to meet the foreign affairs committee on 26 May and President Martin Schulz on 27 May. We talked to him to find out what life is like in these crisis-hit areas and how Europe could help to make a difference.

Source : © European Union, 2015 - EP
Thu, 28 May 2015 11:00:00 +0200 EU trade in goods with Japan almost in balance in 2014
After a significant decrease in 2009 following the financial crisis, the value of European Union (EU) imports of goods from Japan recovered until 2011 and then fell continuously to stand in 2014 at €54.6 bn, the lowest level recorded over the last ten years. Exports, which declined only slightly in 2009, then recovered more strongly to reach a peak of €55.7 bn in 2012, and then slightly decreased over the following years to €53.3 bn in 2014. As a result, the EU trade deficit with Japan, which had constantly been above €20.0 bn between 2004 and 2011, has considerably reduced during the last three years to be almost in balance in 2014 at -€1.3 bn.
Wed, 27 May 2015 11:00:00 +0200 Household electricity prices in the EU rose by 2.9% in 2014
In the European Union (EU), household electricity prices rose by 2.9% on average between the second half of 2013 and the second half of 2014 to reach €20.8 per 100 kWh. Since 2008, electricity prices in the EU have increased by more than 30%. Across the EU Member States, household electricity prices in the second half of 2014 ranged from €9 per 100 kWh in Bulgaria to more than €30 per 100 kWh in Denmark.
Fri, 22 May 2015 11:00:00 +0200 EU28 current account surplus €15.1 bn
The EU28 seasonally adjusted external current account recorded a surplus of €15.1 billion in March 2015, compared with a surplus of €18.0 bn in February 2015 and a surplus of €7.6 bn in March 2014, according to estimates from Eurostat, the statistical office of the European Union.
Thu, 21 May 2015 11:00:00 +0200 GDP per capita in the EU in 2013: seven capital regions among the ten most prosperous
In 2013, regional GDP per capita, expressed in terms of purchasing power standards, ranged from 27% of the EU28 average in the French overseas department of Mayotte, to 325% of the average in Inner London in the United Kingdom.
Thu, 28 May 2015 11:55:00 UT Herschel's hunt for filaments in the Milky Way
Observations with ESA's Herschel space observatory have revealed that our Galaxy is threaded with filamentary structures on every length scale. From nearby clouds hosting tangles of filaments a few light-years long to gigantic structures stretching hundreds of light-years across the Milky Way's spiral arms, they appear to be truly ubiquitous. The Herschel data have rekindled the interest of astronomers in studying filaments, emphasising the crucial role of these structures in the process of star formation.
Thu, 28 May 2015 08:20:00 UT Merging galaxies break radio silence [heic1511]
In the most extensive survey of its kind ever conducted, a team of scientists have found an unambiguous link between the presence of supermassive black holes that power high-speed, radio-signal-emitting jets and the merger history of their host galaxies. Almost all of the galaxies hosting these jets were found to be merging with another galaxy, or to have done so recently. The results lend significant weight to the case for jets being the result of merging black holes and will be presented in the Astrophysical Journal.
Thu, 07 May 2015 08:15:00 UT Cassini-Huygens Participating Scientists
Announcement of Opportunity 2015
The scientific community is invited to submit proposals for participation to the Cassini-Huygens mission through the Participating Scientists (PS) programme. This Announcement of Opportunity (AO) is issued jointly by ESA, NASA, and ASI. A brief statement of work is due on 1 June 2015; the full proposal is due on 18 August 2015.
Wed, 06 May 2015 11:13:00 UT Send your drawing into space with CHEOPS
Do you want to send your art into space on the new CHEOPS satellite? ESA and its mission partners are inviting children to submit drawings that will be miniaturised and engraved on two plaques that will be put on the satellite.
Thu, 28 May 2015 12:12:51 GMT May infringements package: main decisions
In its monthly package of infringement decisions, the European Commission is pursuing several legal actions against Member States for failing to comply properly with their obligations under EU law. These decisions covering many sectors aim to ensure proper application of EU law for the benefit of citizens and businesses.
Thu, 28 May 2015 09:37:08 GMT Together for more Healthy Life Years (HLYs)
The Conclusions of the European Summit on Innovation for Active and Healthy Ageing have just been published by the European Commission (EC). The report is based on the feedback received from the many participants, and organized in a set of actions that the EC will pursue jointly with interested stakeholders in the coming 18 months.
News
last updated: Sat, 04 Oct 2014 19:14:27 GMT
Thu, 28 Jun 2012 14:30:00 +0200 Nitrogen oxide emissions still a major problem in Europe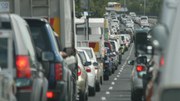 Air pollution emitted from sources such as traffic, industry and households is still above internationally agreed limits in many European countries, according to data published today. The accompanying report from the European Environment Agency (EEA) confirms an initial assessment published earlier this year, showing 12 EU Member States exceeded limits under the National Emissions Ceilings (NEC) Directive in 2010.
Wed, 27 Jun 2012 10:05:00 +0200 Rio+20 agreement - a modest step in the right direction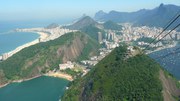 At last week's Earth Summit in Rio de Janeiro, delegates did not agree to any ambitious treaties or deadlines for dealing with pressing issues such as climate change, food and water scarcity. However, there were many positive signs for the future global environment.
Wed, 20 Jun 2012 11:45:00 +0200 New cars sold in 2011 were 3.3 % more fuel efficient than those sold in 2010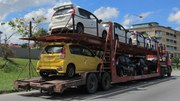 Europeans are buying cars that are more efficient. Average carbon dioxide emissions per kilometre continue to fall in Europe, according to preliminary figures released today. The 2011 data from the European Environment Agency (EEA) also show that car manufacturers are mostly on track to meeting European Union (EU) targets.
Mon, 18 Jun 2012 15:00:00 +0200 Rio+20 – time to rethink the way we use natural resources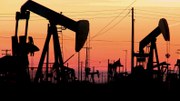 This week the Rio de Janeiro summit on sustainable development will open. Rio+20 is an opportunity to look back at changes in our environment since the first Earth Summit in 1992, and also a time to look to the future, re-evaluating the way our economies and our societies depend on the environment and natural resources.
powered by zFeeder