General European News; »
Mon, 16 Jan 2017 18:06:13 GMT European leaders shocked as Trump slams NATO and EU, raising fears of transatlantic split - Washington Post
Wed, 18 Jan 2017 12:32:00 GMT Guy Verhofstadt on Theresa May, Brexit and Europe's Future - TIME
Thu, 19 Jan 2017 11:35:03 GMT Serbian PM Vucic: 'EU still the best place to belong to' - Deutsche Welle
Wed, 18 Jan 2017 18:17:50 GMT New European Parliament president 'fearless proponent of EU-Israel ties' - Jerusalem Post Israel News
Thu, 19 Jan 2017 16:05:25 GMT Europe gets ready for Donald Trump - The Economist
Wed, 18 Jan 2017 00:01:22 GMT Campaigners call on EU to halve food waste by 2030 - The Guardian



Campaigners call on EU to halve food waste by 2030The Guardian

People are being urged to support calls by a major pan-

European

group to halve 'farm to fork' food waste in

Europe

by 2030, on the eve of a landmark vote later this month. The

European

parliament's environment committee will vote on new regulations on

...and more »
Thu, 19 Jan 2017 15:03:00 GMT Pan-European trade body Association for Financial Markets in Europe (AFME) to scrutinise Brexit impact for EU, as ... - City A.M.
Thu, 19 Jan 2017 10:12:27 GMT Freeze out London and Europe suffers, mayor Khan warns EU over Brexit - The Straits Times
Thu, 19 Jan 2017 11:52:06 GMT Ukip MEP blasts EU Parliament over Europe's economic illiteracy ... - Express.co.uk
Wed, 18 Jan 2017 21:11:55 GMT European Leaders Cautious About Region's Economic Recovery - Wall Street Journal
powered by zFeeder
EU Institutions and Agencies News; »
Thu, 19 Jan 2017 11:00:00 +0100 House prices up by 3.4% in the euro area
House prices, as measured by the House Price Index, rose by 3.4% in the euro area and by 4.3% in the EU in the third quarter of 2016 compared with the same quarter of the previous year. These figures come from Eurostat, the statistical office of the European Union.
Thu, 19 Jan 2017 11:00:00 +0100 EU28 current account surplus €15.8 bn
The EU28 seasonally adjusted current account of the balance of payments recorded a surplus of €15.8 bn in November 2016, compared with surpluses of €15.0 bn in October 2016 and €10.1 bn in November 2015, according to estimates from Eurostat, the statistical office of the European Union.
Wed, 18 Jan 2017 11:00:00 +0100 Production in construction up by 0.4% in both euro area and EU28
In November 2016 compared with October 2016, seasonally adjusted production in the construction sector increased by 0.4% in both the euro area (EA19) and the EU28, according to first estimates from Eurostat, the statistical office of the European Union. In October 2016, production in construction grew by 0.4% in the euro area and by 0.3% in the EU28.
Wed, 18 Jan 2017 11:00:00 +0100 Annual inflation up to 1.1% in the euro area
Euro area annual inflation was 1.1% in December 2016, up from 0.6% in November. In December 2015 the rate was 0.2%. European Union annual inflation was 1.2% in December 2016, up from 0.6% in November. A year earlier the rate was 0.2%. These figures come from Eurostat, the statistical office of the European Union.
Mon, 16 Jan 2017 12:54:00 UT ESA Planetary Science Archive gets a new look
Today, ESA launches a new version of its Planetary Science Archive (PSA) website, the online interface to data from the agency's space science missions that have been exploring planets, moons and other small bodies in the Solar System. With a new design and enhanced search functionalities, the platform now provides a direct and simple access to the scientific data, helping scientists to discover and explore the archive content.
Tue, 20 Dec 2016 12:06:00 UT Festive nebulae light up Milky Way Galaxy satellite [heic1623]
The sheer observing power of the NASA/ESA Hubble Space Telescope is rarely better illustrated than in an image such as this. This glowing pink nebula, named NGC 248, is located in the Small Magellanic Cloud, just under 200 000 light-years away and yet can still be seen in great detail.
Thu, 15 Dec 2016 13:40:00 UT Rosetta's last words: science descending to a comet
On 30 September 2016, at 11:19:37 UTC in ESA's mission control, Rosetta's signal flat-lined, confirming that the spacecraft had completed its incredible mission on the surface of Comet 67P/Churyumov-Gerasimenko some 40 minutes earlier and 720 million km from Earth. Rosetta was working up to the very end, collecting reams of science data as it descended towards a region of pits in the Ma'at region on the comet's 'head'.
Tue, 13 Dec 2016 16:30:00 UT LISA Pathfinder's pioneering mission continues
On 7 December, LISA Pathfinder started the extended phase of its mission, an additional six months during which scientists and engineers will push the experiment to its limits in preparation for ESA's future space observatory of gravitational waves.
Thu, 19 Jan 2017 00:00:00 GMT Understanding cancer progression to improve treatment
As Europe's population ages, cancer has become the leading cause of death. Therapeutic targeting - changing the activity of a protein or nucleic acid with a stimulus - is of limited use because of the complexity of cancer: changes take place within the tumour cell itself, but also in the cell's microenvironment. An EU-funded project will increase understanding of cancer progression and provide the basis for new, targeted approaches.
Wed, 18 Jan 2017 00:00:00 GMT How the brain manipulates time to give us our sense of now
If you've ever seen those annoying lip-sync errors on TV when the video doesn't quite match up to the sound, did you also realise that your brain eventually adjusts the signal to improve your experience?
Wed, 18 Jan 2017 00:00:00 GMT Sailing towards market-ready, low-energy, zero-emission ships
Using a range of new technologies, EU-funded researchers are on a mission to create greener ships. They plan to cut fuel use and CO2 emissions by 25%, and other emissions (sulphur oxide, nitrogen oxide, particulate matter) by 100%.
Tue, 17 Jan 2017 00:00:00 GMT Pooling expertise for better research in life and biomaterial sciences
EU-funded PhD programme INCIPIT is pooling expertise from different research institutes and non-academic partners, providing innovative training and transferable skills to researchers in the fields of life and biomaterial sciences.
News
last updated: Fri, 18 Dec 2015 01:22:34 GMT
Thu, 28 Jun 2012 14:30:00 +0200 Nitrogen oxide emissions still a major problem in Europe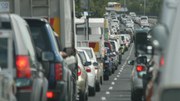 Air pollution emitted from sources such as traffic, industry and households is still above internationally agreed limits in many European countries, according to data published today. The accompanying report from the European Environment Agency (EEA) confirms an initial assessment published earlier this year, showing 12 EU Member States exceeded limits under the National Emissions Ceilings (NEC) Directive in 2010.
Wed, 27 Jun 2012 10:05:00 +0200 Rio+20 agreement - a modest step in the right direction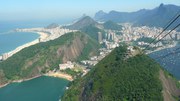 At last week's Earth Summit in Rio de Janeiro, delegates did not agree to any ambitious treaties or deadlines for dealing with pressing issues such as climate change, food and water scarcity. However, there were many positive signs for the future global environment.
Wed, 20 Jun 2012 11:45:00 +0200 New cars sold in 2011 were 3.3 % more fuel efficient than those sold in 2010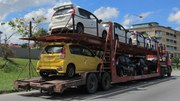 Europeans are buying cars that are more efficient. Average carbon dioxide emissions per kilometre continue to fall in Europe, according to preliminary figures released today. The 2011 data from the European Environment Agency (EEA) also show that car manufacturers are mostly on track to meeting European Union (EU) targets.
Mon, 18 Jun 2012 15:00:00 +0200 Rio+20 – time to rethink the way we use natural resources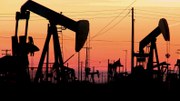 This week the Rio de Janeiro summit on sustainable development will open. Rio+20 is an opportunity to look back at changes in our environment since the first Earth Summit in 1992, and also a time to look to the future, re-evaluating the way our economies and our societies depend on the environment and natural resources.
powered by zFeeder