General European News; »
Wed, 29 Jul 2015 17:35:43 GMT Jeremy Corbyn backs British membership of EU - The Guardian
Wed, 29 Jul 2015 12:15:36 GMT European Union Inquiry on Prices at Disneyland Paris - New York Times
Tue, 28 Jul 2015 16:36:03 GMT EU hopes to build bridges between Iran and neighbours - Financial Times
Sun, 26 Jul 2015 23:01:00 GMT Universities throw weight behind case for keeping Britain in European Union - The Guardian
Fri, 24 Jul 2015 00:02:39 GMT Obama urges UK to stay in European Union - BBC News
Tue, 28 Jul 2015 07:33:49 GMT The Energy Security Dilemma of Turkish Stream - Carnegie Europe
Tue, 28 Jul 2015 05:07:40 GMT Three Jamaicans receive EU scholarship to study in Europe - Jamaica Observer
Sun, 26 Jul 2015 23:37:22 GMT Why is EU free movement so important? - BBC News
Wed, 29 Jul 2015 23:30:33 GMT Iran deal unleashes broader EU diplomacy with Tehran - Al Jazeera America
Wed, 29 Jul 2015 18:45:06 GMT Why China goes to Europe - Brookings Institution (blog)



Why China goes to EuropeBrookings Institution (blog)

Recent international attention has focused on China's destabilizing activities in the South China Sea, but ongoing economic developments between China and its major

European

trading and investment partners tell a different, more subtle story. Chinese ...

and more »
euronews
last updated: Thu, 30 Jul 2015 05:52:18 GMT
Thu, 30 Jul 2015 00:53:05 GMT Russia vetoes UN resolution to try suspects in MH17 crash in Ukraine
Russia has vetoed a UN Security Council resolution that would have set up a tribunal into "last years Malaysia Airlines…



Wed, 29 Jul 2015 20:12:16 GMT Tsipras warns Syriza anti-bailout rebels of possible early Greece election
The Greek Prime Minister Alexis Tsipras has warned rebels in his Syriza party that he could be forced to call early elections if he no longer has a…



Wed, 29 Jul 2015 19:15:19 GMT What's gone wrong with Rome?
'Rubbish' is not a word you might associate with Rome but the Eternal City is looking decidedly dirty nowadays, with piles of garbage stacking up on…



Wed, 29 Jul 2015 17:17:17 GMT Zion Harvey, 8, becomes youngest ever to receive double hand transplant
American boy Zion Harvey has made history by becoming the first ever child to receive a double-hand transplant. He lost his hands and both feet due…



Wed, 29 Jul 2015 17:06:01 GMT Romanian police make record heroin seizure
Police in Romania have made the country's record seizure of heroin, recovering 333 kilograms of the drug with an estimated street value of over 40…



Wed, 29 Jul 2015 16:25:16 GMT Turkey pounds PKK positions in 'anti-terror' operation
Turkey calls it a "synchronised fight against terror" - targeting Islamic State and Kurdish militants. But Kurdish Workers Party or PKK positions…



powered by zFeeder
EU Institutions and Agencies News; »
Wed, 29 Jul 2015 15:20:55 GMT Workshop report on new EU eGovernment Action Plan
DG Connect/Public Services organised a workshop on 1 July 2015 in Brussels (the first of a series) to gather views and opinions from key stakeholders on their expectations from the new eGovernment Action Plan (2016-2020). The workshop also aimed to improve citizens and businesses experience when interacting with public administrations and to facilitate their relationship with governments. The workshop report provides an overview of what was discussed that day.
Wed, 29 Jul 2015 10:01:22 GMT Organisation of STARTS prize
As part of its activities in linking the Arts into innovation activities under the heading STARTS (S&T&ARTS) the European Commission (DG CONNECT) is launching a call for 'Organisation of STARTS prize'. The deadline for submission of proposals is September 21st, 17.00
Wed, 29 Jul 2015 00:00:00 GMT Investing in Europe's bright future in fusion
The EU-funded FUSENET project created new learning opportunities for Europe's future fusion scientists by developing educational materials, organising internships and bringing academia and industry closer together. While the project may be officially over, the concept has been kept very much alive through the ever-expanding FUSENET Association.
Wed, 29 Jul 2015 00:00:00 GMT Personalising breast cancer screening
Breast cancer is a leading cause of death for women, despite screening programmes cutting mortality rates. EU-funded researchers have developed new tools for personalised screening programmes to improve detection and prognosis - several of which are ready for use.
Tue, 28 Jul 2015 00:00:00 GMT Lymphocytes versus hepatitis B virus: caught in action
For the first time ever, two ERC grantees, Prof. Luca G. Guidotti and Dr Matteo Iannacone, have observed in vivo how specific white blood cells, so-called cytotoxic T lymphocytes, identify, target and attack liver cells that are infected with the hepatitis B virus. To witness these immune cells in action in real time, the two scientists developed advanced, dynamic imaging techniques. An estimated 240 million people are chronically infected with hepatitis B worldwide.
Mon, 27 Jul 2015 00:00:00 GMT Silent e-cars speak up
Electric vehicles are quiet - too quiet, possibly. Pedestrians and other vulnerable road users don't always hear them coming. An EU-funded project has developed a solution. This innovative accident prevention system detects persons at risk and warns them by emitting a sound directed at them and them alone.
News
last updated: Sat, 04 Oct 2014 19:14:27 GMT
Thu, 28 Jun 2012 14:30:00 +0200 Nitrogen oxide emissions still a major problem in Europe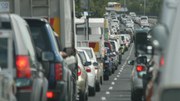 Air pollution emitted from sources such as traffic, industry and households is still above internationally agreed limits in many European countries, according to data published today. The accompanying report from the European Environment Agency (EEA) confirms an initial assessment published earlier this year, showing 12 EU Member States exceeded limits under the National Emissions Ceilings (NEC) Directive in 2010.
Wed, 27 Jun 2012 10:05:00 +0200 Rio+20 agreement - a modest step in the right direction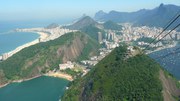 At last week's Earth Summit in Rio de Janeiro, delegates did not agree to any ambitious treaties or deadlines for dealing with pressing issues such as climate change, food and water scarcity. However, there were many positive signs for the future global environment.
Wed, 20 Jun 2012 11:45:00 +0200 New cars sold in 2011 were 3.3 % more fuel efficient than those sold in 2010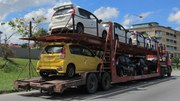 Europeans are buying cars that are more efficient. Average carbon dioxide emissions per kilometre continue to fall in Europe, according to preliminary figures released today. The 2011 data from the European Environment Agency (EEA) also show that car manufacturers are mostly on track to meeting European Union (EU) targets.
Mon, 18 Jun 2012 15:00:00 +0200 Rio+20 – time to rethink the way we use natural resources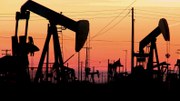 This week the Rio de Janeiro summit on sustainable development will open. Rio+20 is an opportunity to look back at changes in our environment since the first Earth Summit in 1992, and also a time to look to the future, re-evaluating the way our economies and our societies depend on the environment and natural resources.
powered by zFeeder