General European News; »
Thu, 24 Jul 2014 20:56:54 GMT European Court Says Torture Used on CIA 'Black Sites' - Wall Street Journal
Thu, 24 Jul 2014 13:05:58 GMT City of London to bear the brunt of EU sanctions on Russia - Telegraph.co.uk
Tue, 22 Jul 2014 23:06:52 GMT Europe Toughens Sanctions on Russia - Wall Street Journal



Europe Toughens Sanctions on RussiaWall Street Journal

As

European

Union leaders met for the first time since Malaysia Airlines Flight 17 crashed in eastern Ukraine, a greater split emerged between those arguing to completely transform

Europe's

relationship with Russia and those holding back. WSJ's Stephen ...
Mon, 21 Jul 2014 18:35:16 GMT Europe is slow, not weak — Putin's going to feel more pressure - Vox
Wed, 23 Jul 2014 17:45:00 GMT John McCain: European sanctions on Russia are 'a joke' - Telegraph.co.uk
Thu, 24 Jul 2014 11:27:53 GMT Why We Need A European Solidarity Union - Social Europe Journal
Wed, 23 Jul 2014 12:53:25 GMT European Hedge Funds Scramble to Pass First Test Under EU Regulations - Wall Street Journal
Tue, 22 Jul 2014 19:09:52 GMT Despite Anger Over Downed Jetliner, Europe Shies Away From Sanctions on ... - New York Times
Tue, 22 Jul 2014 21:11:50 GMT European Union: Hamas, other Gaza terror groups must disarm - Haaretz
Tue, 22 Jul 2014 05:16:52 GMT MH17: how would EU sanctions on Russia affect Europe? - Telegraph.co.uk
euronews
last updated: Thu, 24 Jul 2014 21:06:58 GMT
Thu, 24 Jul 2014 18:03:01 GMT Sudanese mother sentenced to death in Sudan meets the Pope in Rome
A Sudanese mother who was handed a death sentence for renouncing Islam has had an audience with the Pope in the Vatican. Meriam Yahia Ibrahim was…
Thu, 24 Jul 2014 17:49:08 GMT General Motors profit hit by recalls, faulty ignition switch compensation fund
General Motors has reported a much lower second-quarter profit. Net income fell to $190 million from $1.2 billion in the same period last year.…
Thu, 24 Jul 2014 16:40:46 GMT Urgent calls for immediate Gaza ceasefire as civilian toll grows
Amid increasingly urgent international calls for an immediate ceasefire in the Gaza conflict, the casualty list grows by the hour. In just one of…
Thu, 24 Jul 2014 15:27:26 GMT EU mulls tougher Russia sanctions
The EU could target state-owned Russian banks in a bid to toughen up the bloc's sanctions linked to the Ukraine crisis. Ambassadors met in Brussels…
Thu, 24 Jul 2014 14:57:40 GMT 'La Dolce Vita' Cinecitta World opens in Rome
Rome's big budget Cinecitta World theme park has finally opened. The attraction, designed by Oscar winning production designer Dante Ferretti, is…
Thu, 24 Jul 2014 14:57:33 GMT Russia court finds opposition leader Udaltsov guilty of plotting 'mass riots'
A Russian court has convicted opposition leader Sergei Udaltsov and his ally Leonid Razvozzhayev of being behind the "mass riots" ahead of President…
powered by zFeeder
EU Institutions and Agencies News; »
Wed, 23 Jul 2014 11:00:00 +0100 Seasonally adjusted government deficit almost stable at 2.7% of GDP in the euro area
In the first quarter of 2014, the seasonally adjusted general government deficit to GDP ratio stood at 2.7% in the euro area (EA18), nearly stable compared with the fourth quarter of 2013 (2.6%). In the EU28, the deficit to GDP ratio decreased from 3.1% of GDP in the fourth quarter of 2013 to 1.9% of GDP in the first quarter of 2014, largely due to one-off effects described in the Statistics Explained article.
Tue, 22 Jul 2014 11:00:00 +0100 Government debt increased to 93.9% of GDP in euro area and to 88.0% in EU28
At the end of the first quarter of 2014, the government debt to GDP ratio in the euro area (EA18) stood at 93.9%, compared with 92.7% at the end of the fourth quarter of 2013. This increase comes after two consecutive quarters of decrease. In the EU28, the ratio increased from 87.2% to 88.0%. Compared with the first quarter of 2013, the government debt to GDP ratio rose in both the euro area (from 92.5% to 93.9%) and the EU28 (from 86.2% to 88.0%).
Fri, 18 Jul 2014 11:00:00 +0100 EU28 current account surplus €25.4 bn
The EU28 seasonally adjusted external current account recorded a surplus of €25.4 billion (0.8% of GDP) in the first quarter of 2014, down from a surplus of €32.7 bn (1.0% of GDP) in the fourth quarter of 2013 and from a surplus of €32.9 bn (1.0% of GDP) in the first quarter of 2013, according to a second estimate released by Eurostat, the statistical office of the European Union.
Thu, 17 Jul 2014 11:00:00 +0100 Euro area annual inflation stable at 0.5%
Euro area annual inflation was 0.5% in June 2014, stable compared with May. A year earlier the rate was 1.6%. Monthly inflation was 0.1% in June 2014.
Thu, 24 Jul 2014 13:36:00 UT Rosetta:Hints of features
In this week's images, taken on 20 July from a distance of 5500 km, comet 67P/Churyumov-Gerasimenko's largest features are beginning to stand out in the OSIRIS narrow angle camera view.
Thu, 24 Jul 2014 08:36:00 UT Hubble:New mass map of a distant galaxy cluster is the most precise yet [heic1416]
Astronomers using the NASA/ESA Hubble Space Telescope have mapped the mass within a galaxy cluster more precisely than ever before. Created using observations from Hubble's Frontier Fields observing programme, the map shows the amount and distribution of mass within MCS J0416.1-2403, a massive galaxy cluster found to be 160 trillion times the mass of the Sun. The detail in this mass map was made possible thanks to the unprecedented depth of data provided by new Hubble observations, and the cosmic phenomenon known as strong gravitational lensing.
Mon, 21 Jul 2014 15:44:00 UT Hubble:Hubble traces the halo of a galaxy more accurately than ever before [heic1415]
Astronomers using the NASA/ESA Hubble Space Telescope have probed the extreme outskirts of the stunning elliptical galaxy Centaurus A. The galaxy's halo of stars has been found to extend much further from the galaxy's centre than expected and the stars within this halo seem to be surprisingly rich in heavy elements. This is the most remote portion of an elliptical galaxy ever to have been explored.
Thu, 17 Jul 2014 12:56:00 UT Rosetta:The dual personality of comet 67P/C-G
This week's images of comet 67P/Churyumov-Gerasimenko reveal an extraordinarily irregular shape. We had hints of that in last week's images and in the unscheduled previews that were seen a few days ago, and in that short time it has become clear that this is no ordinary comet. Like its name, it seems that comet 67P/C-G is in two parts.
Wed, 31 Dec 2014 23:00:00 GMT2014-12-31T23:00:00Z Peer Review in Belgium: Children First – pilot local consultation platforms on child poverty
In May 2014, the Belgian government embarked on funding a year-long pilot project of local 'consultation platforms', intended to raise awareness of child poverty, provide parents with information about existing aid channels, and lend support to teachers, care providers and families alike. A study has been commissioned to determine the effectiveness of the pilot platforms. This Peer Review will enable the study's interim findings to be shared with other Member States.
Wed, 03 Dec 2014 23:00:00 GMT2014-12-03T23:00:00Z Peer Review in Austria: The political adequacy of quantitative impact assessment in the social field by means of micro-simulation models
Since July 2013, the SORESI micro-simulation model has been helping Austria's policy-makers assess the likely impact of proposed policy reforms on the country's most vulnerable social groups. This Peer Review will look at the benefits SORESI has brought so far, and its findings are also expected to contribute to a possible further refinement of the model, including its use of unemployment or economic growth figures and data on changes in the behaviour of the population.
Thu, 24 Jul 2014 00:00:00 GMT Multi-physics-the great unknown
A large number of engineering applications involve granular material or a particulate phase in combination with a gaseous or liquid phase. Applications for this kind of materials mix can be found in diverse domains such as the pharmaceutical industry, the food and processing industry, energy production or systems biology. Everyday products such as coffee, corn flakes, nuts or fertilizer all depend on this field of knowledge known as multi-physics.
Thu, 24 Jul 2014 00:00:00 GMT How to protect Europe's seas
Increasing pressures on Europe's marine and coastal areas, particularly around the Mediterranean and the Black Sea, highlight the need for these areas to become more resilient to human activities and natural change. There is a large scientific research effort already underway to identify some of the environmental baselines, but the challenge now lies in turning that knowledge into effective decision-making.
Wed, 23 Jul 2014 00:00:00 GMT Packing raspberries with healthy antioxidants
EU researchers have developed new techniques to boost antioxidant levels in raspberries. Their work will help farmers grow healthier raspberries, for your table, your picnic basket and for markets worldwide.
Wed, 23 Jul 2014 00:00:00 GMT A fourth generation laser that is pushing research boundaries
The scientific community has expressed an increased need for radiation sources capable of producing ultrashort pulses, with extreme brightness and coherence. In fact, this according to experts is where the future lies in terms of new materials characterisation, life science applications, drug development and many other applications.
News
last updated: Fri, 29 Jun 2012 13:51:27 GMT
Thu, 28 Jun 2012 14:30:00 +0200 Nitrogen oxide emissions still a major problem in Europe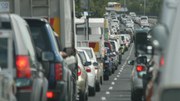 Air pollution emitted from sources such as traffic, industry and households is still above internationally agreed limits in many European countries, according to data published today. The accompanying report from the European Environment Agency (EEA) confirms an initial assessment published earlier this year, showing 12 EU Member States exceeded limits under the National Emissions Ceilings (NEC) Directive in 2010.
Wed, 27 Jun 2012 10:05:00 +0200 Rio+20 agreement - a modest step in the right direction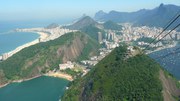 At last week's Earth Summit in Rio de Janeiro, delegates did not agree to any ambitious treaties or deadlines for dealing with pressing issues such as climate change, food and water scarcity. However, there were many positive signs for the future global environment.
Wed, 20 Jun 2012 11:45:00 +0200 New cars sold in 2011 were 3.3 % more fuel efficient than those sold in 2010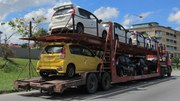 Europeans are buying cars that are more efficient. Average carbon dioxide emissions per kilometre continue to fall in Europe, according to preliminary figures released today. The 2011 data from the European Environment Agency (EEA) also show that car manufacturers are mostly on track to meeting European Union (EU) targets.
Mon, 18 Jun 2012 15:00:00 +0200 Rio+20 – time to rethink the way we use natural resources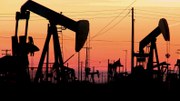 This week the Rio de Janeiro summit on sustainable development will open. Rio+20 is an opportunity to look back at changes in our environment since the first Earth Summit in 1992, and also a time to look to the future, re-evaluating the way our economies and our societies depend on the environment and natural resources.
powered by zFeeder