General European News; »
Thu, 29 Jan 2015 23:38:14 GMT Greece Steps Back Into Line With European Union Policy on Russia Sanctions - New York Times
Thu, 29 Jan 2015 13:26:19 GMT Exclusive: EU watchdogs could hold sway over London in Europe markets union ... - Reuters
Thu, 29 Jan 2015 23:33:32 GMT End of austerity in the EU? - Deutsche Welle
Thu, 29 Jan 2015 17:35:23 GMT Voters think UK should have closer ties with EU in Europe than with USA, says poll - Western Morning News
Wed, 28 Jan 2015 00:20:46 GMT European counter-terror plan involves blanket collection of passengers' data - The Guardian
Wed, 28 Jan 2015 19:52:22 GMT Israeli Minister: 'Only Europe Gives Us a Hard Time,' EU Doesn't Understand ... - Algemeiner
Thu, 29 Jan 2015 19:47:37 GMT EU countries could hire PR firms to beat back Isis - The Independent

The Independent



EU countries could hire PR firms to beat back IsisThe Independent

The

EU

home affairs commissioner Dimitris Avramopoulos said the bloc wants to "enhance existing co-operation with the internet industry and to strengthen the commitment of social media platforms to reduce illegal content online". He added that "

Europe ...
Mon, 26 Jan 2015 17:45:15 GMT Mass surveillance is fundamental threat to human rights, says European report - The Guardian
Wed, 28 Jan 2015 15:59:33 GMT The battle of Europe's utopias - European Council on Foreign Relations



The battle of Europe's utopiasEuropean Council on Foreign Relations

It is a fight between ideas and apparently irreconcilable visions, over the rules and basic principles of the

European

space and its political model. This clash of visions between the Kremlin and the

European

Union is echoed in the domestic

European ...
Tue, 20 Jan 2015 01:45:38 GMT EU Urges Cooperation to Combat Terrorism - New York Times
powered by zFeeder
EU Institutions and Agencies News; »
Thu, 29 Jan 2015 11:00:00 +0100 New record level of 2.7bn tourism nights in the EU28 in 2014
In 2014, the number of nights spent in tourist accommodation establishments in the EU is expected to have reached a new peak of around 2.7 billion nights, up by 1.7% compared with 2013. Following the decline observed in 2009 with the beginning of the financial crisis, there has been a steady increase in the number of nights spent in tourist accommodation establishments in the EU over the last 5 years. This pattern can be observed for nights spent by both residents and non-residents. In 2014, France (403 million nights, -1.2% compared with 2013) and Spain (401 mn, +3.1%) continued to be the top 2 Member States in terms of tourism nights, followed by Italy (370 mn, -1.8%) and Germany (366 mn, +2.9%).
Wed, 28 Jan 2015 11:00:00 +0100 Household saving rate nearly stable at 13.1% in the euro area and down to 10.3% in the EU28
The household saving rate in the euro area was 13.1% in the third quarter of 2014, compared with 13.0% in the second quarter of 2014. In the EU28, the household saving rate dropped to its record-low level, at 10.3% compared with 10.5% the previous quarter.
Wed, 28 Jan 2015 11:00:00 +0100 Business investment rate nearly stable at 21.7% in the euro area and 22.0% in the EU28
In the third quarter of 2014, the business investment rate was 21.7% in the euro area, compared with 21.6 in the second quarter of 2014. This was the result of an increase in both investment (+1.1%) and gross value added (+0.7%). Total stocks (materials, supplies and finished goods) fell.
Thu, 22 Jan 2015 11:00:00 +0100 Government debt fell to 92.1% of GDP in euro area
At the end of the third quarter of 2014, the government debt to GDP ratio in the euro area (EA18) stood at 92.1%, compared with 92.7% at the end of the second quarter of 2014. In the EU28, the ratio decreased from 87.0% to 86.6%. This decrease in the EU28 government debt to GDP ratio comes after fifteen consecutive quarters of increase. Compared with the third quarter of 2013, the government debt to GDP ratio rose in both the euro area (from 91.1% to 92.1%) and the EU28 (from 85.3% to 86.6%).
Thu, 29 Jan 2015 08:42:00 UT The tell-tale signs of a galactic merger [heic1503]
The NASA/ESA Hubble Space Telescope has captured this striking view of spiral galaxy NGC 7714. This galaxy has drifted too close to another nearby galaxy and the dramatic interaction has twisted its spiral arms out of shape, dragged streams of material out into space, and triggered bright bursts of star formation.
Mon, 26 Jan 2015 14:40:00 UT Rosetta watches comet shed its dusty coat
ESA's Rosetta mission is providing unique insight into the life cycle of a comet's dusty surface, watching 67P/Churyumov-Gerasimenko as it sheds the dusty coat it has accumulated over the past four years.
Thu, 22 Jan 2015 11:06:00 UT Getting to know Rosetta's comet
Rosetta is revealing its host comet as having a remarkable array of surface features and with many processes contributing to its activity, painting a complex picture of its evolution.
Mon, 19 Jan 2015 14:25:00 UT Joint Call for a Mission from the Chinese Academy Of Sciences (CAS) And The European Space Agency (ESA)
The European Space Agency's (ESA) Directorate of Science and Robotic Exploration (ESA-SRE) and the Chinese Academy of Sciences (CAS) have agreed to jointly pursue a scientific space mission, to be implemented by the ESA Science Programme and the Chinese National Space Science Centre (NSSC) under the CAS. The present Joint Call for Missions solicits proposals for such mission from the scientific communities in the ESA Member States and in China. The proposal submission deadline is 16 March 2015, 12:00 (noon) CET/19:00 Beijing Time.
Thu, 29 Jan 2015 10:30:00 GMT DIADEMS – finding the sensor behind the sparkle
Diamonds – highly desirable lumps of carbon. But while their use to jewellers is well known, their hidden secrets are being revealed by the DIADEMS project. By modifying the structure of a diamond crystal, the project creates a new material that could be used in applications, from the creation of smart medicines to the next generation computers. The EU project is helping Europe stay at the forefront of research into atomic scale sensors.
Wed, 28 Jan 2015 09:11:40 GMT Smart Homecare: investing in skills and service delivery
This conference brings together experts and decision-makers, practitioners and policy-makers to talk about digital competence development in the field of care and social care. It will be a one day free and open event with online registration.
Thu, 29 Jan 2015 00:00:00 GMT A robot that grows
Scientists in Italy are working on creating robots that mimic the properties of plant roots, including the capacity for growth. They believe the potential future applications are not just the stuff of science-fiction.
Wed, 28 Jan 2015 00:00:00 GMT Building a graphene-based future for Europe
Graphene is the strongest, most impermeable and conductive material known to man. Graphene sheets are just one atom thick, but 200 times stronger than steel. The European Union is investing heavily in the exploitation of graphene's unique properties through a number of research initiatives such as the SEMANTICS project running at Trinity College Dublin.
Tue, 27 Jan 2015 00:00:00 GMT Robots of the deep
Underwater robots can explore seas and rivers, gathering in groups to solve problems together, if they learn to cooperate. How can we teach robots?
Mon, 26 Jan 2015 00:00:00 GMT Personalised travel advice from your pocket
While many of us are used to checking transport schedules on our smartphones, the i-TOUR app, created by EU-funded researchers, goes much further. It advises which form of transport is most appropriate to get from A to B in large urban areas wherever you are in Europe, and takes into account personal preferences, weather and changing circumstances. The i-TOUR team is currently discussing how to take the idea to the market.
News
last updated: Sat, 04 Oct 2014 19:14:27 GMT
Thu, 28 Jun 2012 14:30:00 +0200 Nitrogen oxide emissions still a major problem in Europe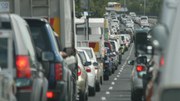 Air pollution emitted from sources such as traffic, industry and households is still above internationally agreed limits in many European countries, according to data published today. The accompanying report from the European Environment Agency (EEA) confirms an initial assessment published earlier this year, showing 12 EU Member States exceeded limits under the National Emissions Ceilings (NEC) Directive in 2010.
Wed, 27 Jun 2012 10:05:00 +0200 Rio+20 agreement - a modest step in the right direction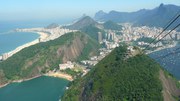 At last week's Earth Summit in Rio de Janeiro, delegates did not agree to any ambitious treaties or deadlines for dealing with pressing issues such as climate change, food and water scarcity. However, there were many positive signs for the future global environment.
Wed, 20 Jun 2012 11:45:00 +0200 New cars sold in 2011 were 3.3 % more fuel efficient than those sold in 2010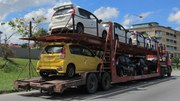 Europeans are buying cars that are more efficient. Average carbon dioxide emissions per kilometre continue to fall in Europe, according to preliminary figures released today. The 2011 data from the European Environment Agency (EEA) also show that car manufacturers are mostly on track to meeting European Union (EU) targets.
Mon, 18 Jun 2012 15:00:00 +0200 Rio+20 – time to rethink the way we use natural resources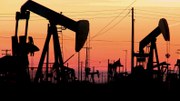 This week the Rio de Janeiro summit on sustainable development will open. Rio+20 is an opportunity to look back at changes in our environment since the first Earth Summit in 1992, and also a time to look to the future, re-evaluating the way our economies and our societies depend on the environment and natural resources.
powered by zFeeder