General European News; »
Thu, 20 Oct 2016 17:56:00 GMT EU considering sanctions against Russia over Aleppo bombing - The Guardian
Thu, 20 Oct 2016 19:44:50 GMT Canada-Europe trade deal brinkmanship hinges on Walloons, but also visas - CBC.ca
Tue, 18 Oct 2016 23:50:16 GMT Europe's simmering crisis: Key EU challenges - BBC News - BBC News
Thu, 20 Oct 2016 04:02:12 GMT Continental Divides: How EU Leaders Project Their Power - New York Times
Thu, 20 Oct 2016 07:54:36 GMT Europe's Trade Policy: Can a Phoenix Rise From the Ashes? - Social Europe
Tue, 18 Oct 2016 19:07:16 GMT EU concerned about ISIS fighters flowing into Europe - Ynetnews
Thu, 20 Oct 2016 08:36:12 GMT Deluded EU boss blames European nations for economic MELTDOWN NOT Euro in shock outburst - Express.co.uk
Thu, 20 Oct 2016 15:33:00 GMT European recover from session lows to eke out gains; ECB holds rates - CNBC
Thu, 20 Oct 2016 06:08:30 GMT European Mars lander's fate unclear, signs 'not good' - Phys.Org
Thu, 20 Oct 2016 12:39:22 GMT For European Wind Industry, Offshore Projects Are Booming - Yale Environment 360
powered by zFeeder
EU Institutions and Agencies News; »
Thu, 20 Oct 2016 11:00:00 +0200 EU28 current account surplus €13.5 bn
The EU28 seasonally adjusted current account of the balance of payments recorded a surplus of €13.5 bn in August 2016, compared with surpluses of €11.3 bn in July 2016 and €8.2 bn in August 2015, according to estimates from Eurostat, the statistical office of the European Union.
Thu, 20 Oct 2016 11:00:00 +0200 Almost 1 adult in 6 in the EU is considered obese
While 46.1% of those aged 18 or over living in the European Union (EU) had a normal weight in 2014, slightly more than half of the adults (51.6%) were considered as over-weight (35.7% pre-obese and 15.9% obese) and a further 2.3% as under-weight. In other words, nearly 1 in every 6 persons aged 18 or over in the EU was obese in 2014. Obesity is a serious public health problem that can be statistically measured using the Body Mass Index (BMI) of adults. Obesity is defined as a BMI of 30 or over.
Wed, 19 Oct 2016 11:00:00 +0200 20.10.2016: First European Statistics Day
With the European Statistics Day the European statistical community aims at raising awareness of European citizens to the importance and value of official statistics for our society. To function correctly, modern democratic societies must be underpinned by a solid base of reliable, objective statistics.
Wed, 19 Oct 2016 11:00:00 +0200 Production in construction down by 0.9% in euro area
In August 2016 compared with July 2016, seasonally adjusted production in the construction sector decreased by 0.9% in the euro area (EA19) and by 1.3% in the EU28, according to first estimates from Eurostat, the statistical office of the European Union. In July 2016, production in construction grew by 1.5% in the euro area and by 0.3% in the EU28.
Thu, 13 Oct 2016 14:00:00 UT Observable Universe contains ten times more galaxies than previously thought [heic1620]
Astronomers using data from the NASA/ESA Hubble Space Telescopes and other telescopes have performed an accurate census of the number of galaxies in the Universe. The group came to the surprising conclusion that there are at least 10 times as many galaxies in the observable Universe as previously thought. The results have clear implications for our understanding of galaxy formation, and also help solve an ancient astronomical paradox – why is the sky dark at night?
Fri, 07 Oct 2016 16:48:00 UT CometWatch from Kepler
During the last month of Rosetta's operations at Comet 67P/Churyumov-Gerasimenko, it was no longer possible to observe the comet with telescopes on Earth because it was too close to the Sun's position in the sky and therefore not visible in the night-time. Fortunately, NASA's Kepler space observatory stepped in, taking images of the comet every 30 minutes from 7 to 20 September, providing important context to Rosetta's in situ measurements.
Fri, 07 Oct 2016 09:24:00 UT The LISA Pathfinder Science Archive is online
Today, ESA's LISA Pathfinder Science Archive opens its virtual gates to the world. It contains data collected by the satellite during the mission's first few months, covering the nominal operations phase of the LISA Technology Package (LTP) – the European payload on LISA Pathfinder.
Fri, 30 Sep 2016 10:19:00 UT Mission complete: Rosetta's journey ends in daring descent to comet
ESA's historic Rosetta mission has concluded as planned, with the controlled impact onto the comet it had been investigating for more than two years.
Thu, 20 Oct 2016 12:35:00 GMT FET Newsletter edition October 2016
The October 2016 edition of the FET Newsletter brings the latest news on Future and Emerging Technologies: celebrating Prizes awarded to FET partners, new FET Open projects,update on quantum expert group, and interesting project news and future events.
Thu, 20 Oct 2016 12:30:44 GMT Mobile Broadband Prices in Europe 2016 - SMART 2015/0025
This report presents the results of the analysis of mobile broadband offers that were collected in February 2016. The approach used follows the 2012 OECD methodology for mobile broadband which aims at calculating the total price (including the monthly fee, non-recurring charges and usage charges) of a set of offers in order to identify the least expensive offers for three different types of mobile devices (i.e. laptop, tablet and handset) and five different levels of usage (i.e. monthly volume consumed), in other words for 15 different combinations or "baskets".
News
last updated: Fri, 18 Dec 2015 01:22:34 GMT
Thu, 28 Jun 2012 14:30:00 +0200 Nitrogen oxide emissions still a major problem in Europe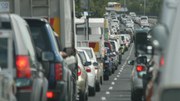 Air pollution emitted from sources such as traffic, industry and households is still above internationally agreed limits in many European countries, according to data published today. The accompanying report from the European Environment Agency (EEA) confirms an initial assessment published earlier this year, showing 12 EU Member States exceeded limits under the National Emissions Ceilings (NEC) Directive in 2010.
Wed, 27 Jun 2012 10:05:00 +0200 Rio+20 agreement - a modest step in the right direction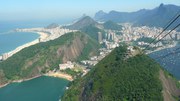 At last week's Earth Summit in Rio de Janeiro, delegates did not agree to any ambitious treaties or deadlines for dealing with pressing issues such as climate change, food and water scarcity. However, there were many positive signs for the future global environment.
Wed, 20 Jun 2012 11:45:00 +0200 New cars sold in 2011 were 3.3 % more fuel efficient than those sold in 2010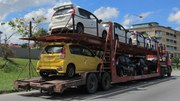 Europeans are buying cars that are more efficient. Average carbon dioxide emissions per kilometre continue to fall in Europe, according to preliminary figures released today. The 2011 data from the European Environment Agency (EEA) also show that car manufacturers are mostly on track to meeting European Union (EU) targets.
Mon, 18 Jun 2012 15:00:00 +0200 Rio+20 – time to rethink the way we use natural resources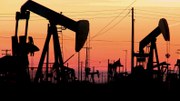 This week the Rio de Janeiro summit on sustainable development will open. Rio+20 is an opportunity to look back at changes in our environment since the first Earth Summit in 1992, and also a time to look to the future, re-evaluating the way our economies and our societies depend on the environment and natural resources.
powered by zFeeder