General European News; »
Fri, 27 May 2016 22:33:17 GMT EU DOES want a United States of Europe and the PROOF is the EURO, blasts Lord Owen - Express.co.uk
Fri, 27 May 2016 21:26:00 GMT EU leaders are planning a post-Brexit future without the UK - The Independent
Thu, 26 May 2016 21:01:33 GMT Block migrant quotas and lose EU funding, eastern Europe warned - Telegraph.co.uk
Wed, 25 May 2016 14:07:46 GMT EU wants quota of European films on providers like Netflix - Yahoo News
Thu, 26 May 2016 05:53:00 GMT EU Referendum: Boris Johnson's views on Europe 'not in line with reality,' says Jean-Claude Juncker - Telegraph.co.uk
Sat, 28 May 2016 12:52:03 GMT Britain 'needs to be in' EU to make Europe more democratic - Belfast Telegraph
Mon, 23 May 2016 16:39:47 GMT Turkey threatens to suspend agreements with EU - Stars and Stripes
Fri, 27 May 2016 07:06:49 GMT Are EU having a laugh? Europe passes hopeless cyber-commerce rules - The Register
Sat, 28 May 2016 07:01:10 GMT Brexit is an empire-era trick. Only the radical case for Europe makes sense - The Guardian
Sun, 22 May 2016 14:40:01 GMT Britain says Turkey 'decades' from joining the EU - Hurriyet Daily News
powered by zFeeder
EU Institutions and Agencies News; »
Fri, 27 May 2016 11:00:00 +0200 Household electricity prices rose by 2.4% while household gas prices fell by 1.7%
In the European Union (EU), household electricity prices rose by 2.4% on average between the second half of 2014 and the second half of 2015 to reach €21.1 per 100 kWh. Since 2008, electricity prices in the EU have risen by 33%. Across the EU Member States, household electricity prices in the second half of 2015 ranged from below €10 per 100 kWh in Bulgaria to more than €30 per 100 kWh in Denmark.
Wed, 25 May 2016 11:00:00 +0200 18% of unemployed persons in the EU found a job
Out of all persons in the European Union (EU) who were unemployed in the third quarter 2015, 64.0% (12.5 million persons) remained unemployed in the fourth quarter 2015, while 17.7% (3.5 million) moved into employment and 18.4% (3.6 million) towards economic inactivity in Q4 2015.
Tue, 24 May 2016 11:00:00 +0200 One death out of three in the EU could have been avoided in the light of current medical knowledge and technology
In the European Union (EU), 1.7 million persons aged less than 75 died in 2013. Among them, around 577 500 deaths (or 33.7% of total deaths) could be considered as premature, as they could have been avoided in the light of medical knowledge and technology. Heart attacks (184 800 deaths) and strokes (almost 94 000 deaths) accounted together for almost half (48%) of these total avoidable causes of death of people aged less than 75.
Fri, 20 May 2016 11:00:00 +0200 EU28 current account surplus €17.6 bn
The EU28 seasonally adjusted current account of the balance of payments recorded a surplus of €17.6 billion in March 2016, compared with surpluses of €10.7 bn in February 2016 and €7.7 bn in March 2015, according to estimates from Eurostat, the statistical office of the European Union.
Fri, 27 May 2016 00:00:00 GMT Amputees to benefit from advanced prosthetics control
A breakthrough in prosthetics technology by EU-funded researchers will provide amputees with clinically and commercially viable artificial limbs offering intuitive, proportional and simultaneous control of hand, wrist and elbow movements in the near future.
Thu, 26 May 2016 00:00:00 GMT A picture is worth 1 000 words
Digital forensics for images and videos is growing in importance - the tool can be used to catch criminals and track copyright infringement. EU-funded researchers have developed new techniques to advance the science - this could be a big help for law enforcement and a boost to industry competitiveness.
Wed, 25 May 2016 00:00:00 GMT Engaging young people in politics for a more peaceful Europe
Political cynicism and alienation, as well as moves towards violent extremism, threaten the values that underpin democracy. EU-funded research reveals how we can engage young people in peaceful civic and political processes.
Wed, 25 May 2016 00:00:00 GMT Reading glasses relegated to the museum case?
As people age, the more likely they are to be reaching for their reading glasses due to failing near sight or presbyopia. But thanks to EU research, contact lenses providing correct vision at all distances could be on the horizon.
News
last updated: Fri, 18 Dec 2015 01:22:34 GMT
Thu, 28 Jun 2012 14:30:00 +0200 Nitrogen oxide emissions still a major problem in Europe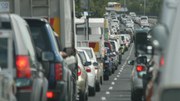 Air pollution emitted from sources such as traffic, industry and households is still above internationally agreed limits in many European countries, according to data published today. The accompanying report from the European Environment Agency (EEA) confirms an initial assessment published earlier this year, showing 12 EU Member States exceeded limits under the National Emissions Ceilings (NEC) Directive in 2010.
Wed, 27 Jun 2012 10:05:00 +0200 Rio+20 agreement - a modest step in the right direction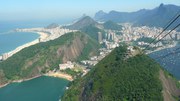 At last week's Earth Summit in Rio de Janeiro, delegates did not agree to any ambitious treaties or deadlines for dealing with pressing issues such as climate change, food and water scarcity. However, there were many positive signs for the future global environment.
Wed, 20 Jun 2012 11:45:00 +0200 New cars sold in 2011 were 3.3 % more fuel efficient than those sold in 2010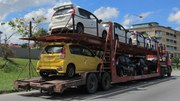 Europeans are buying cars that are more efficient. Average carbon dioxide emissions per kilometre continue to fall in Europe, according to preliminary figures released today. The 2011 data from the European Environment Agency (EEA) also show that car manufacturers are mostly on track to meeting European Union (EU) targets.
Mon, 18 Jun 2012 15:00:00 +0200 Rio+20 – time to rethink the way we use natural resources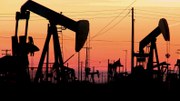 This week the Rio de Janeiro summit on sustainable development will open. Rio+20 is an opportunity to look back at changes in our environment since the first Earth Summit in 1992, and also a time to look to the future, re-evaluating the way our economies and our societies depend on the environment and natural resources.
powered by zFeeder