General European News; »
Fri, 12 Feb 2016 16:31:14 GMT EU ultimatum to Greece: Stem flow of migrants through to northern Europe - USA TODAY
Sat, 13 Feb 2016 09:12:00 GMT EU referendum: David Cameron says Britain must stay in Europe to tackle 'dangerous ideologies' - The Independent
Fri, 12 Feb 2016 22:07:05 GMT Students and EU officials brainstorm for a better Europe - Yale News
Sat, 13 Feb 2016 08:12:46 GMT UNHCR urges Europe to show more solidarity with refugees amid more EU border controls - Vatican Radio
Sat, 13 Feb 2016 12:42:02 GMT EU Referendum: United States wants 'strong UK staying in strong EU' - The Independent
Fri, 12 Feb 2016 11:01:40 GMT Steel imports from China investigated by European Commission - BBC News
Fri, 12 Feb 2016 15:22:45 GMT Blame the EU for fostering these crises in Europe - Express.co.uk
Sun, 07 Feb 2016 21:02:39 GMT Labour's Corbyn backs UK staying in EU - The Straits Times

The Straits Times



Labour's Corbyn backs UK staying in EUThe Straits Times

LONDON • Britain's eurosceptic opposition Labour leader Jeremy Corbyn has said that staying in the

European

Union is in the country's best interests. The left-wing veteran, who has displayed a eurosceptic streak throughout his political life, said on

...and more »
Thu, 11 Feb 2016 23:19:16 GMT EU referendum: A brief history of British-European trade - BBC News

BBC News



EU referendum: A brief history of British-European tradeBBC NewsEU

referendum: A brief history of British-

European

trade. 11 February 2016 Last updated at 23:17 GMT. David Cameron's attempted renegotiation of the UK's links with the

European

Union remains in a "fragile" state according to the president of the

...
Tue, 09 Feb 2016 21:02:08 GMT Democratizing Europe: Varoufakis launches new movement to save EU from 'disintegration' - RT
euronews
last updated: Sat, 13 Feb 2016 14:44:43 GMT
Sat, 13 Feb 2016 11:37:27 GMT 'It's just not true' - Russia rejects claims that it's bombing civilians in Syria
Russia has rejected accusations that it's been bombing civilians in Syria. The denial came at a security conference in Munich, as Moscow pressed on…



Sat, 13 Feb 2016 11:14:23 GMT Melting hearts ahead of Valentine's Day
A sea otter in Japan has been melting the hearts of onlookers ahead of Valentine's Day. Yutan, who lives at Yokohama Hakkeijima Sea Paradise, was…



Sat, 13 Feb 2016 09:34:41 GMT Zika virus: Colombian doctors report hike in rare nerve disorder cases
Amid mounting global concerns over the Zika virus, Colombian doctors say they are seeing a hike in cases of a rare disorder, in which the body's…



Sat, 13 Feb 2016 06:40:00 GMT Warm welcome for Pope Francis as he kicks off Mexico visit
Thousands have Mexicans have lined the streets to welcome Pope Francis, as he kicked off a five-day visit to the country. His trip will include a…



Sat, 13 Feb 2016 04:08:10 GMT Assad comes out fighting and says will take back "whole country" in interview
The International Syrian Support Group has met in Munich with members told Syria's president, Bashar al-Assad, intends to ride out the storm and…



Sat, 13 Feb 2016 02:05:00 GMT Cameron meets Merkel in last pre-summit referendum talks
British Prime Minister David Cameron has visited Germany for talks with Angela Merkel, among the last he'll have before an EU summit next week when…



powered by zFeeder
EU Institutions and Agencies News; »
News
last updated: Fri, 18 Dec 2015 01:22:34 GMT
Thu, 28 Jun 2012 14:30:00 +0200 Nitrogen oxide emissions still a major problem in Europe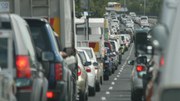 Air pollution emitted from sources such as traffic, industry and households is still above internationally agreed limits in many European countries, according to data published today. The accompanying report from the European Environment Agency (EEA) confirms an initial assessment published earlier this year, showing 12 EU Member States exceeded limits under the National Emissions Ceilings (NEC) Directive in 2010.
Wed, 27 Jun 2012 10:05:00 +0200 Rio+20 agreement - a modest step in the right direction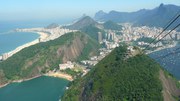 At last week's Earth Summit in Rio de Janeiro, delegates did not agree to any ambitious treaties or deadlines for dealing with pressing issues such as climate change, food and water scarcity. However, there were many positive signs for the future global environment.
Wed, 20 Jun 2012 11:45:00 +0200 New cars sold in 2011 were 3.3 % more fuel efficient than those sold in 2010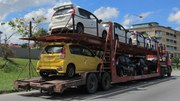 Europeans are buying cars that are more efficient. Average carbon dioxide emissions per kilometre continue to fall in Europe, according to preliminary figures released today. The 2011 data from the European Environment Agency (EEA) also show that car manufacturers are mostly on track to meeting European Union (EU) targets.
Mon, 18 Jun 2012 15:00:00 +0200 Rio+20 – time to rethink the way we use natural resources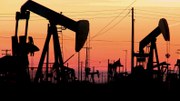 This week the Rio de Janeiro summit on sustainable development will open. Rio+20 is an opportunity to look back at changes in our environment since the first Earth Summit in 1992, and also a time to look to the future, re-evaluating the way our economies and our societies depend on the environment and natural resources.
powered by zFeeder