General European News; »
Sun, 30 Aug 2015 18:11:51 GMT Merkel, facing refugee influx, presses EU peers to take more - Yahoo News
Sun, 30 Aug 2015 14:09:52 GMT Migration crisis: EU ministers to meet in two weeks to find solution - The Guardian
Fri, 28 Aug 2015 13:52:22 GMT Attack Draws New Scrutiny to Railways Linking Open Europe - New York Times
Fri, 28 Aug 2015 21:13:59 GMT Europe's Halting Response to Migrant Crisis Draws Criticism as Toll Mounts - New York Times
Thu, 27 Aug 2015 23:41:23 GMT Google Rebuts Europe on Antitrust Charges - New York Times
Sun, 30 Aug 2015 18:32:03 GMT Pope Francis, European nations grapple with migrant crisis - USA TODAY
Thu, 27 Aug 2015 09:45:30 GMT Migrants crisis: Austria and Balkans call for EU answer - BBC News
Wed, 26 Aug 2015 20:39:13 GMT This migration crisis could test the European project to destruction - Telegraph.co.uk
Tue, 25 Aug 2015 17:51:50 GMT Europe's migrant crisis will not slow and EU nations must share duties, says UN - The Guardian
Wed, 26 Aug 2015 18:52:45 GMT Settling on credible solutions to the European Union's refugee crisis - The Guardian
euronews
last updated: Sun, 30 Aug 2015 19:49:41 GMT
Sun, 30 Aug 2015 15:44:10 GMT Christians protest against Israel's 'divisive' separation barrier
Israeli security forces dispersed a group of Palestinian protesters in the occupied West Bank on Sunday, towards the end of a demonstration against…



Sun, 30 Aug 2015 14:04:10 GMT Malaysia: Ex-leader urges 'people power' to topple scandal-hit PM
Former Malaysian leader Mahathir Mohamad, 90, has urged anti-government protesters to step up their 'people power' movement to remove the country's…



Sun, 30 Aug 2015 14:02:10 GMT Large protests in Japan against plans to expand military role
Plans to change Japan's pacifist constitution and allow the military to fight overseas drew tens of thousands of opponents to protest outside…



Sun, 30 Aug 2015 11:56:12 GMT Austria and Hungary hope arrests will lead to human trafficking ringleaders
Hungarian police say they have arrested a fifth man, a Bulgarian, in connection with the deaths of 71 people who were found in an abandoned lorry in…



Sun, 30 Aug 2015 09:54:07 GMT Girl power
no comment : Girl power



Sun, 30 Aug 2015 08:57:08 GMT Migrant crisis: Joint border patrols by Bulgarian and Hungarian police
Bulgarian police are helping Hungarian colleagues mount border patrols amid suspicions that gangs from Bulgaria are heavily involved in people…



powered by zFeeder
EU Institutions and Agencies News; »
Wed, 26 Aug 2015 10:02:00 UT The wings of the butterfly - New Hubble image of the Twin Jet Nebula [heic1518]
The shimmering colours visible in this NASA/ESA Hubble Space Telescope image show off the remarkable complexity of the Twin Jet Nebula. The new image highlights the nebula's shells and its knots of expanding gas in striking detail. Two iridescent lobes of material stretch outwards from a central star system. Within these lobes two huge jets of gas are streaming from the star system at speeds in excess of one million kilometres per hour.
Tue, 25 Aug 2015 10:09:00 UT Gaia's first year of scientific observations
Last Friday, 21 August, ESA's billion-star surveyor, Gaia, completed its first year of science observations in its main survey mode.
Tue, 25 Aug 2015 07:25:00 UT XMM-Newton Announcement of Opportunity (AO-15)
Proposals are solicited for observations with XMM-Newton in response to the fourteenth Announcement of Opportunity, AO-15, issued 25 August 2015. This AO covers the period May 2016 to April 2017 and is open to proposers from all over the world.
Thu, 20 Aug 2015 15:22:00 UT The tumultuous heart of our Galaxy
This new image of powerful remnants of dead stars and their mighty action on the surrounding gas from ESA's XMM-Newton X-ray observatory reveals some of the most intense processes taking place at the centre of our galaxy, the Milky Way.
Fri, 28 Aug 2015 10:00:00 GMT New survey shows potential for cross-border access to online content, mainly among young people
Considering a paid subscription to watch films, listen to music, play games or read e-books online? For almost one in three Europeans, it would be important to be able to use this subscription when travelling in another EU country. The younger the people are, the more they are attracted by cross-border opportunities. The figure goes up to 58 % amongst the 15-24 year olds and 46 % of those aged 25-39.
Thu, 27 Aug 2015 09:12:11 GMT What is Photonics? Discover the power of light
New lighting solutions such as LEDs, lasers, computer and TV displays, the fibre-optic cables that are the backbone of the internet and of telephone systems, cameras, sensors: These and many other applications in all fields, from medicine to communications, manufacturing and design, depend on Photonics. But even though Photonics is a key enabling technology and already part of everybody's life, it has a low visibility among non-experts. The EU is therefore funding three outreach projects
Fri, 28 Aug 2015 00:00:00 GMT An online design platform for intelligent manufacturing
The Manutelligence project is creating an online platform for manufacturing companies that aims to boost efficiency when designing a new service or product. The platform will also enable the reuse and optimisation of designs and close the gap between design, manufacturing and testing.
Fri, 28 Aug 2015 00:00:00 GMT Unlocking new recharging solutions for electric cars
The EU-funded FASTINCHARGE project is designing a more practical and efficient means of recharging electric vehicles (EV). In doing so, the project aims to make electric vehicles more appealing to consumers - helping car makers become more competitive.
Thu, 27 Aug 2015 00:00:00 GMT A safer, cheaper, greener Li-ion for electric cars
An EU-funded project has developed innovative components, chemical technologies and manufacturing processes for cheaper, more-dependable and greener Lithium-ion batteries. These breakthroughs promise to boost competitiveness among European battery and electric vehicle manufacturers.
Wed, 26 Aug 2015 00:00:00 GMT Community level health insurance: does it work?
Community-based health insurance schemes are often supported as a route to universal health coverage in countries such as India, with limited public funds. But without government subsidies or technical support, such schemes are unlikely to achieve their objectives, as EU-funded researchers have found out.
News
last updated: Sat, 04 Oct 2014 19:14:27 GMT
Thu, 28 Jun 2012 14:30:00 +0200 Nitrogen oxide emissions still a major problem in Europe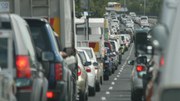 Air pollution emitted from sources such as traffic, industry and households is still above internationally agreed limits in many European countries, according to data published today. The accompanying report from the European Environment Agency (EEA) confirms an initial assessment published earlier this year, showing 12 EU Member States exceeded limits under the National Emissions Ceilings (NEC) Directive in 2010.
Wed, 27 Jun 2012 10:05:00 +0200 Rio+20 agreement - a modest step in the right direction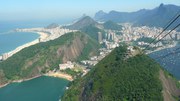 At last week's Earth Summit in Rio de Janeiro, delegates did not agree to any ambitious treaties or deadlines for dealing with pressing issues such as climate change, food and water scarcity. However, there were many positive signs for the future global environment.
Wed, 20 Jun 2012 11:45:00 +0200 New cars sold in 2011 were 3.3 % more fuel efficient than those sold in 2010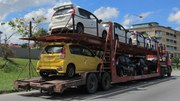 Europeans are buying cars that are more efficient. Average carbon dioxide emissions per kilometre continue to fall in Europe, according to preliminary figures released today. The 2011 data from the European Environment Agency (EEA) also show that car manufacturers are mostly on track to meeting European Union (EU) targets.
Mon, 18 Jun 2012 15:00:00 +0200 Rio+20 – time to rethink the way we use natural resources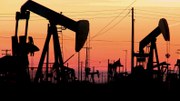 This week the Rio de Janeiro summit on sustainable development will open. Rio+20 is an opportunity to look back at changes in our environment since the first Earth Summit in 1992, and also a time to look to the future, re-evaluating the way our economies and our societies depend on the environment and natural resources.
powered by zFeeder