General European News; Ľ
Wed, 17 Sep 2014 06:52:30 GMT Russia, West delay key element of EU-Ukraine trade deal - Deutsche Welle
Wed, 17 Sep 2014 10:38:08 GMT Scottish or Catalan vote 'torpedoes EU', says Spain's Rajoy - BBC News
Mon, 15 Sep 2014 17:42:25 GMT Scotland's vote weighs on Europe - BBC News
Wed, 17 Sep 2014 09:07:32 GMT EU states urged to progress on Europe-wide research area - Times Higher Education
Wed, 17 Sep 2014 05:00:50 GMT EU officials, already vexed by 'British question' must consider Scotland too - The Guardian
Tue, 16 Sep 2014 20:46:33 GMT Full coverage of the second day of this month's plenary session from Strasbourg. - BBC News
Tue, 16 Sep 2014 07:03:18 GMT Discontent Fuels Election Gains for European Fringe Parties - Wall Street Journal
Tue, 16 Sep 2014 09:21:15 GMT The European School-to-work Transition And The Crisis - Social Europe Journal



The European School-to-work Transition And The CrisisSocial Europe Journal

In contrast, in continental

European

countries (Germany, Austria, Switzerland, Denmark, Holland, France), the education system is dual. It takes as its mission not only to generate general education, but also on-the-job professional training, to be

...and more »
Tue, 16 Sep 2014 09:45:49 GMT Ukraine parliament ratifies EU pact - Stars and Stripes



Ukraine parliament ratifies EU pactStars and Stripes

Ukrainian lawmakers look at TV screens as the

European

Union ratified an agreement to deepen economic and political ties with the Ukraine in Kiev, Ukraine Tuesday, Sept. 16, 2014. Ukraine's parliament ratified an agreement to deepen economic and ...
Tue, 16 Sep 2014 22:29:29 GMT Scotland warned rejoining European Union 'will take years' - Financial Times



Scotland warned rejoining European Union 'will take years'Financial Times

The leader of the centre-left bloc in the

European

Parliament has poured scorn on Scottish independence advocates' claims that a separate country could quickly rejoin the

EU

, saying 'Äúit will take years'ÄĚ before clearing all the political hurdles. Italy

...
euronews
last updated: Thu, 18 Sep 2014 01:24:03 GMT
Wed, 17 Sep 2014 19:02:49 GMT Scotland: final pleas for and against independence from UK
In Scotland, "No" and "Yes" campaigners have made their final push to get their messages across to the Scottish people. Leader of the independence…
Wed, 17 Sep 2014 18:04:23 GMT Rajoy tells Scots and Catalonians their referenda "damage the EU"
Spain's prime minister went before parliament to issue an impassioned warning about self-determination referenda and the effect he felt they could…
Wed, 17 Sep 2014 17:36:49 GMT World Bank warns Ebola could "drain billions of dollars" from West Africa
As the deadly Ebola virus continues to claim lives in West Africa, the World Bank has warned the epidemic could drain billions of dollars from the…
Wed, 17 Sep 2014 17:34:33 GMT Scottish identity: ready, steady, go?
It is a weighty decision, with far-reaching consequences. To what extent has Scottish identity played an emotional role in the independence question?…
Wed, 17 Sep 2014 15:51:17 GMT Hungarian police swoop on foreign NGOs
The Fidesz government in European Union member Hungary again falls under international scrutiny with a series of crackdowns against civic…
Wed, 17 Sep 2014 15:46:45 GMT Croatia: flood chaos continues
In Croatia, some northern and central areas are still fighting floods. Torrential rain in the Balkans over the weekend caused the flooding.…
powered by zFeeder
EU Institutions and Agencies News; Ľ
Wed, 17 Sep 2014 13:19:00 GMT Article - Infographic: how the European Commission will get elected
Plenary sessions : Member states have put forward their candidate commissioners, but in order for the new European Commission to be elected, they will still need to successfully pass the hearings at the European Parliament. Starting 29 September, the parliamentary committees responsible for the proposed portfolios of the candidates will question them one by one. How does this work? Find out in our infographic.

Source : © European Union, 2014 - EP
Wed, 17 Sep 2014 12:35:00 GMT Press release - Getting the European Youth Initiative to deliver jobs
Plenary sessions : EU member states need to make more efficient use of 'ā¨6 billon in EU funds to ease the transition from education to jobs for young people and foster entrepreneurship, urged MEPs in Wednesday's debate on the European Youth Initiative. Some advocated simplifying funding procedures, sharing best practices, and promoting apprenticeships, whilst others urged member states to do more to exploit the job-creating potential of new energy-saving and green technologies.

Source : © European Union, 2014 - EP
Wed, 17 Sep 2014 11:00:00 +0100 Euro area annual inflation stable at 0.4%
Euro area annual inflation was 0.4% in August 2014, unchanged compared to July. In August 2013 the rate was 1.3%. Monthly inflation was 0.1% in August 2014.
Wed, 17 Sep 2014 11:00:00 +0100 Production in construction stable in euro area and EU28
In July 2014 compared with June 2014, seasonally adjusted production in the construction sector remained stable in both the euro area (EA18) and the EU28, according to first estimates from Eurostat, the statistical office of the European Union. In June 2014, production in construction fell by 0.4% and 0.1% respectively.
Tue, 16 Sep 2014 11:00:00 +0100 Annual growth in labour costs up to 1.2% in both euro area and EU28
Hourly labour costs rose by 1.2% in both the euro area (EA18) and the EU28 in the second quarter of 2014, compared with the same quarter of the previous year. In the first quarter of 2014, hourly labour costs increased by 0.6% and 1.0% respectively. These figures are published by Eurostat, the statistical office of the European Union.
Tue, 16 Sep 2014 11:00:00 +0100 Euro area job vacancy rate stable at 1.7%
The job vacancy rate in the euro area (EA18) was 1.7% in the second quarter of 2014, unchanged compared to the previous quarter, but up from 1.5% in the second quarter of 2013, according to figures published by Eurostat, the statistical office of the European Union. The job vacancy rate in the EU28 was 1.6% in the second quarter of 2014, also unchanged compared to the previous quarter and up from 1.5% in the second quarter of 2013.
Wed, 17 Sep 2014 17:00:00 UT Big surprises can come in small packages - Hubble helps astronomers find smallest known galaxy with supermassive black hole [heic1419]
Astronomers using the NASA/ESA Hubble Space Telescope have found a monster lurking in a very unlikely place. New observations of the ultracompact dwarf galaxy M60-UCD1 have revealed a supermassive black hole at its heart, making this tiny galaxy the smallest ever found to host a supermassive black hole. This suggests that there may be many more supermassive black holes that we have missed, and tells us more about the formation of these incredibly dense galaxies. The results will be published in the journal Nature on 18 September 2014.
Mon, 15 Sep 2014 09:15:00 UT 'J' marks the spot for Rosetta's lander
Rosetta's lander Philae will target Site J, an intriguing region on Comet 67P/Churyumov-Gerasimenko that offers unique scientific potential, with hints of activity nearby, and minimum risk to the lander compared to the other candidate sites.
Fri, 12 Sep 2014 08:00:00 UT Gaia discovers its first supernova
While scanning the sky to measure the positions and movements of stars in our Galaxy, Gaia has discovered its first stellar explosion in another galaxy far, far away.
Mon, 01 Sep 2014 16:01:00 UT Titan's subsurface reservoirs modify methane rainfall
The international Cassini mission has revealed hundreds of lakes and seas spread across the icy surface of Saturn's moon Titan, mostly in its polar regions. These lakes are filled not with water but with hydrocarbons, a form of organic compound that is also found naturally on Earth and includes methane. While most of the liquid in the lakes is thought to be replenished by rainfall from clouds in the moon's atmosphere, the cycling of liquid throughout Titan's crust and atmosphere is still not well understood.
Wed, 31 Dec 2014 23:00:00 GMT2014-12-31T23:00:00Z Peer Review in Belgium: Children First 'Äď pilot local consultation platforms on child poverty
In May 2014, the Belgian government embarked on funding a year-long pilot project of local 'Äėconsultation platforms'Äô, intended to raise awareness of child poverty, provide parents with information about existing aid channels, and lend support to teachers, care providers and families alike. A study has been commissioned to determine the effectiveness of the pilot platforms. This Peer Review will enable the study'Äôs interim findings to be shared with other Member States.
Wed, 10 Dec 2014 23:00:00 GMT2014-12-10T23:00:00Z Peer Review in Italy: Innovative practices with marginalised families at risk of having their children taken into care
The benefits to a child's development of growing up in a positive family environment are frequently stressed. In 2011, Italy launched its Programme of Intervention to Prevent Institutionalisation (PIPPI) of children in ten cities. The programme adopts a holistic approach, involving the collection of different viewpoints (parents, children and professionals) on the child's needs, parenting capacity, family environment, material difficulties, etc. There is then frank discussion of these issues by the various parties, with the ultimate goal of improving the family's situation.
Wed, 17 Sep 2014 10:39:03 GMT 'ā¨80 million available for Europe'Äôs SMEs
Today the European Commission launched the FIWARE Accelerator Programme. 'ā¨80 million will be awarded to SMEs, Startups and web-entrepreneurs using FIWARE Technologies. The FIWARE Accelerator is a network of European organisations which has already launched first calls for proposals earlier this month. The remaining calls will be presented in Munich on 17th & 18th September on the occasion of the European Conference on Future Internet.
Wed, 17 Sep 2014 09:30:00 GMT SUNRISE: using underwater robots for a better understanding of the underwater world
It is where we all came from and it is vital to our future, but the earth'Äôs oceans, seas and waterways remain a mystery to us 'Äď a final frontier. The Sunrise project is at the forefront of a revolution in communications, creating an underwater 'Äėinternet of things'Äô, that will mobilise robots to work in groups, interacting together and passing back information to us on life underwater.
Wed, 17 Sep 2014 00:00:00 GMT Greener tyres on the road
Is it possible to drive on greener, more resistant truck tyres that consume less fuel? In this edition of Futuris we go on a voyage of discovery into the science of the tyres of the future. Researchers at an EU research project are working here to develop a new generation of truck tyres designed to reduce fuel consumption, be longer-lasting and increase safety.
Wed, 17 Sep 2014 00:00:00 GMT New hope for patients suffering from rare genetic disease
Very few of us have heard of Alpha-Mannosidosis. However, this rare genetic disease has affected the lives of hundreds of families across Europe and the world. Its first symptoms appear in early childhood and include hearing loss, progressive facial and skeletal deformity, mental retardation, multiple organ abnormalities and recurrent infections, while, in its most aggressive form, it could lead to an early death.
Tue, 16 Sep 2014 00:00:00 GMT Maximising air quality data to better forecast climate change
Climate forecasts depend in particular on precise information - not only to estimate how living conditions on Earth may change, but also how humanity will have to adapt to these changes. A European Union (EU)-funded project, MACC, has developed an innovative system to collect and coordinate precise information to aid in these climate forecasts.
Mon, 15 Sep 2014 00:00:00 GMT The eaves of death for malaria mosquitoes
EU-funded researchers have developed three new tools to kill malaria-carrying mosquitoes. They are now working to bring their low-cost innovations to market quickly a boost to the global battle against this deadly disease.
News
last updated: Fri, 29 Jun 2012 13:51:27 GMT
Thu, 28 Jun 2012 14:30:00 +0200 Nitrogen oxide emissions still a major problem in Europe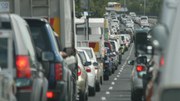 Air pollution emitted from sources such as traffic, industry and households is still above internationally agreed limits in many European countries, according to data published today. The accompanying report from the European Environment Agency (EEA) confirms an initial assessment published earlier this year, showing 12 EU Member States exceeded limits under the National Emissions Ceilings (NEC) Directive in 2010.
Wed, 27 Jun 2012 10:05:00 +0200 Rio+20 agreement - a modest step in the right direction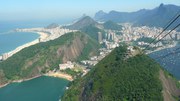 At last week's Earth Summit in Rio de Janeiro, delegates did not agree to any ambitious treaties or deadlines for dealing with pressing issues such as climate change, food and water scarcity. However, there were many positive signs for the future global environment.
Wed, 20 Jun 2012 11:45:00 +0200 New cars sold in 2011 were 3.3 % more fuel efficient than those sold in 2010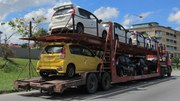 Europeans are buying cars that are more efficient. Average carbon dioxide emissions per kilometre continue to fall in Europe, according to preliminary figures released today. The 2011 data from the European Environment Agency (EEA) also show that car manufacturers are mostly on track to meeting European Union (EU) targets.
Mon, 18 Jun 2012 15:00:00 +0200 Rio+20 'Äď time to rethink the way we use natural resources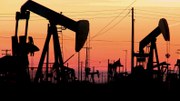 This week the Rio de Janeiro summit on sustainable development will open. Rio+20 is an opportunity to look back at changes in our environment since the first Earth Summit in 1992, and also a time to look to the future, re-evaluating the way our economies and our societies depend on the environment and natural resources.
powered by zFeeder