General European News; »
Fri, 24 May 2013 17:05:50 GMT EU pushes through restrictions to protect bees - CBC.ca
Fri, 24 May 2013 13:50:41 GMT EU 'not reflecting best interests of citizens', President says - Irish Times
Thu, 23 May 2013 21:07:06 GMT Turkey gets crucial EU messages on 5 issues - Hurriyet Daily News
Fri, 24 May 2013 00:00:53 GMT EU moves to crack down on tax avoidance - Irish Times
Fri, 24 May 2013 14:46:22 GMT EU, US, Canada launch Atlantic Ocean research alliance - EU News
Fri, 24 May 2013 12:08:10 GMT EU risks "too big to cooperate" bank supervision - Fox Business



EU risks "too big to cooperate" bank supervisionFox Business

BRUSSELS/LONDON – The role of the

European

Banking Authority must be beefed up beyond current plans to ensure that regulation of

Europe's

banks does not fragment into two competing systems, one of the architects of the reforms told a public hearing

...and more »
Thu, 23 May 2013 15:01:21 GMT EU shelves plans to ban refillable olive oil jugs - BBC News
Fri, 24 May 2013 12:15:12 GMT EU trade deal would lift US exports to Europe - Automotive News



EU trade deal would lift US exports to EuropeAutomotive News

U.S. auto exports to

Europe

could quadruple within 15 years if regulators get rid of tariffs and adopt standard vehicle-safety rules, automaker associations say. That point, which

European

automakers and the Detroit 3 are making to officials with trans

...
Fri, 24 May 2013 00:01:38 GMT EU threatens action over Bangladesh working conditions - Irish Times



EU threatens action over Bangladesh working conditionsIrish TimesEuropean

commissioner for trade Karel De Gucht also said clothing companies and retailers must take responsibility for conditions "along their supply lines". The

EU

intends to convene a "high-level meeting" of retailers and other stakeholders in June

...and more »
Fri, 24 May 2013 15:05:17 GMT European Union: Bring on the opposition - Presseurop (English)
powered by zFeeder
EU Institutions and Agencies News; »
Wed, 22 May 2013 11:00:00 +0100 Regional unemployment rates ranged from 2.5% in Salzburg and Tirol to 38.5% in Ceuta and 34.6% in AndalucĂ­a
Regional unemployment rates varied widely across the 270 NUTS 2 regions of the EU27 in 2012, with the lowest rates recorded in the regions of Salzburg and Tirol (both 2.5%) in Austria and TĂĽbingen, Oberbayern and Trier (all 2.7%) in Germany, while the highest rates were registered in the regions of Ceuta (38.5%), AndalucĂ­a (34.6%), Extremadura and Canarias (both 33.0%) in Spain and Dytiki Makedonia (29.9%) in Greece.
Fri, 17 May 2013 11:00:00 +0100 Euro area production in construction down by 1.7%
In the construction sector, seasonally adjusted production fell by 1.7% in the euro area (EA17) and by 1.1% in the EU27 in March 2013, compared with the previous month, according to first estimates released by Eurostat, the statistical office of the European Union. In February 2013, production declined by 0.3% in the euro area and remained stable in the EU27.
Thu, 16 May 2013 11:00:00 +0100 Euro area annual inflation down to 1.2%
Euro area annual inflation was 1.2% in April 2013, down from 1.7% in March. A year earlier the rate was 2.6%. Monthly inflation was -0.1% in April 2013.
Thu, 16 May 2013 11:00:00 +0100 Euro area international trade in goods surplus 22.9 bn euro
The first estimate for the euro area (EA17) trade in goods balance with the rest of the world in March 2013 gave a 22.9 billion euro surplus, compared with +6.9 bn in March 2012. The February 2013 balance was +10.1 bn, compared with +1.2 bn in February 2012. In March 2013 compared with February 2013, seasonally adjusted exports rose by 2.8% while imports fell by 1.0%. These data are released by Eurostat, the statistical office of the European Union.
Wed, 22 May 2013 09:58:00 UT Herschel:Rare merger illuminates origin of 'red and dead' galaxies
Astronomers have found a rare encounter between two massive and gas-rich galaxies in a survey from Herschel. The event took place when the Universe was only about three billion years old and involved two galaxies forming stars with exceptional efficiency whilst in the process of merging. This galactic collision would go on to form a very massive elliptical galaxy with hardly any star formation activity. The discovery suggests a viable mechanism for the origin of the puzzling 'red and dead' galaxies that are seen in the young Universe.
Thu, 28 Mar 2013 13:17:00 UT Venus Express:No. 256 – Continuation of the fourteenth Earth occultation season, start of the twenty-third eclipse season, and start of surface imaging campaign
Report for the period 6 January to 2 February 2013 This reporting period covers four weeks of Venus Express operations, from 6 January to 2 February 2013, and includes the continuation of the fourteenth occultation season, the start of the twenty-third eclipse season, and start of the Venus surface imaging campaign.
Tue, 05 Mar 2013 14:00:00 UT Cosmic Vision:Call for White Papers for the definition of the L2 and L3 missions in the ESA Science Programme
The Director of Science and Robotic Exploration intends to define, in the course of 2013, the science themes and questions that will be addressed by the next two Large (L-class) missions in the Cosmic Vision 2015-2025 plan, "L2" and "L3", currently planned for a launch in 2028 and 2034, respectively. This process starts with a consultation of the broad scientific community, in the form of the current Call, soliciting White Papers to propose science themes and associated questions that the L2 and L3 missions should address. The submission deadline for White Papers is 24 May 2013, 12:00 CEST (noon).
Wed, 27 Mar 2013 09:02:00 UT Herschel:Herschel Status Report - February 2013
Report for period 5 to 27 February 2013 Mission operations of the Herschel space observatory continued nominally during the reporting period, with the spacecraft and subsystems all performing as expected.
Fri, 24 May 2013 00:00:00 GMT The solar car driving Egypt into the future
It doesn't look much like the car of the future: the vehicle parked in a workshop in Sharm el-Sheikh, Egypt's Red Sea tourist haven, resembles nothing more than a golf cart or a milk float. But thanks to its pioneering solar technology, it could pave the way for the production of Egypt's first ever eco-friendly road vehicle.
Fri, 24 May 2013 00:00:00 GMT Cheese by-product to make packaging greener
Plastic films are used for packaging a wide range of products, offering protection against humidity and potential contaminants. Over time, however, these films let in air, diminishing the properties of the packed products. And while multilayer films combining several plastics are often used to improve protection, most of this packaging cannot be recycled. The researchers behind the EU-funded WHEYLAYER project found a cheese-based biodegradable alternative to conventional multilayer films.
Fri, 24 May 2013 00:00:00 GMT Turning the nanotech promise into commercial reality
Nanotechnology offers human society a vast range of benefits, making possible startling advances in everything from medicines and cosmetics to energy generation, electronics and even 'hi-tech' clothing. What is more, this nanotechnology 'revolution' is still only in its infancy. Research into ever more applications is in full swing.
Thu, 23 May 2013 00:00:00 GMT New airplane inspection system to make skies safer
The research team behind the European Union (EU)-funded "QualiTi" project has developed a new testing system for titanium-made airplane parts that improves by 20 percent manufacturing-related defects' detection, even if the probability of such flaws causing any potential incidents is very low.
News
last updated: Fri, 29 Jun 2012 13:51:27 GMT
Thu, 28 Jun 2012 14:30:00 +0200 Nitrogen oxide emissions still a major problem in Europe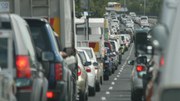 Air pollution emitted from sources such as traffic, industry and households is still above internationally agreed limits in many European countries, according to data published today. The accompanying report from the European Environment Agency (EEA) confirms an initial assessment published earlier this year, showing 12 EU Member States exceeded limits under the National Emissions Ceilings (NEC) Directive in 2010.
Wed, 27 Jun 2012 10:05:00 +0200 Rio+20 agreement - a modest step in the right direction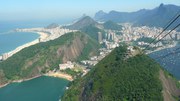 At last week's Earth Summit in Rio de Janeiro, delegates did not agree to any ambitious treaties or deadlines for dealing with pressing issues such as climate change, food and water scarcity. However, there were many positive signs for the future global environment.
Wed, 20 Jun 2012 11:45:00 +0200 New cars sold in 2011 were 3.3 % more fuel efficient than those sold in 2010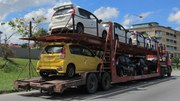 Europeans are buying cars that are more efficient. Average carbon dioxide emissions per kilometre continue to fall in Europe, according to preliminary figures released today. The 2011 data from the European Environment Agency (EEA) also show that car manufacturers are mostly on track to meeting European Union (EU) targets.
Mon, 18 Jun 2012 15:00:00 +0200 Rio+20 – time to rethink the way we use natural resources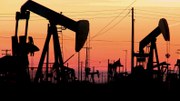 This week the Rio de Janeiro summit on sustainable development will open. Rio+20 is an opportunity to look back at changes in our environment since the first Earth Summit in 1992, and also a time to look to the future, re-evaluating the way our economies and our societies depend on the environment and natural resources.
powered by zFeeder